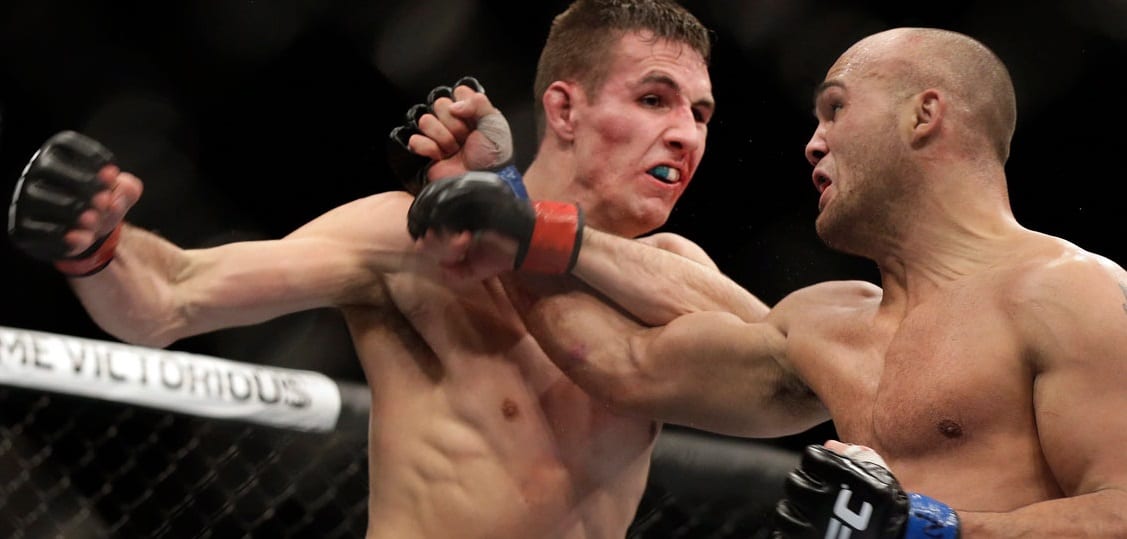 When Ben Askren stepped away from mixed martial arts in November of last year with a win against Shinya Aoki, he left the door slightly ajar for a comeback — with one very strict caveat: he said he would only fight again if it was to determine the best 170-pound fighter on the planet.
Askren, a former wrestling standout who parlayed into an undefeated (18-0-1) mixed martial arts career, has long been considered one of the sport's most dominant fighters. Like Fedor Emelianenko who also never competed in the UFC, Askren has been the subject of speculation as to who is truly the best fighter on the planet in his particular weight class though with friend and training partner Tyron Woodley currently atop the UFC mountain, it appeared unlikely that Askren would ever set foot in the octagon.
However, there's another foe waiting for him in the wings. Rory MacDonald, the Bellator welterweight kingpin, can make a strong case to be considered among the world's elite in the welterweight frame. Perhaps the strongest point in his favour is that he holds a win over Woodley and, as per a brief feud conducted on social media, it appears that there is interest on both sides in making this particular fight.
@rory_macdonald i see u want champ vs champ. how about @Benaskren?? pic.twitter.com/58ZfkeXAlY

— marco polo (@mmarcopoloo) April 18, 2018
im good with that to

— Rory MacDonald (@rory_macdonald) April 18, 2018
i have asked @ScottCoker about getting you in bellator for a fight, i guesse you need to do your part

— Rory MacDonald (@rory_macdonald) April 18, 2018
i disagree

— Rory MacDonald (@rory_macdonald) April 18, 2018
woah woah you remember the day we were face to face, and i challanged you there on the spot and you put your tail between your legs and said i only fight for money and walked off, the only one stalling is you, if u want it to happen make a deal with bellator and im ready to go

— Rory MacDonald (@rory_macdonald) April 19, 2018
and then i replied to youwith the challange

— Rory MacDonald (@rory_macdonald) April 19, 2018
Wrong as I remembered you stuttered and got red in the face. I was coaching Pettis so I had to bounce and didn't stick around for the reply. https://t.co/N4e7TZXVcX

— Ben Askren (@Benaskren) April 19, 2018
Comments
comments