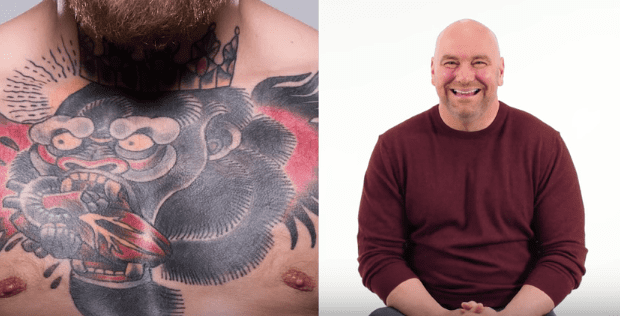 The UFC roster appears to be something of an expressive bunch.
Whether it's inventing new methods to fight, new manners in which to train, or new angles by which to promote themselves, the fighters today are becoming increasingly individual. For UFC president Dana White, there's one avenue in which he'd rather they stopped trying to be unique.
Tattoos.
In this hilarious video by GQ, White offers his opinion on tattoos, and has a go at trying to identify his own roster by their ink.
—
Comments
comments