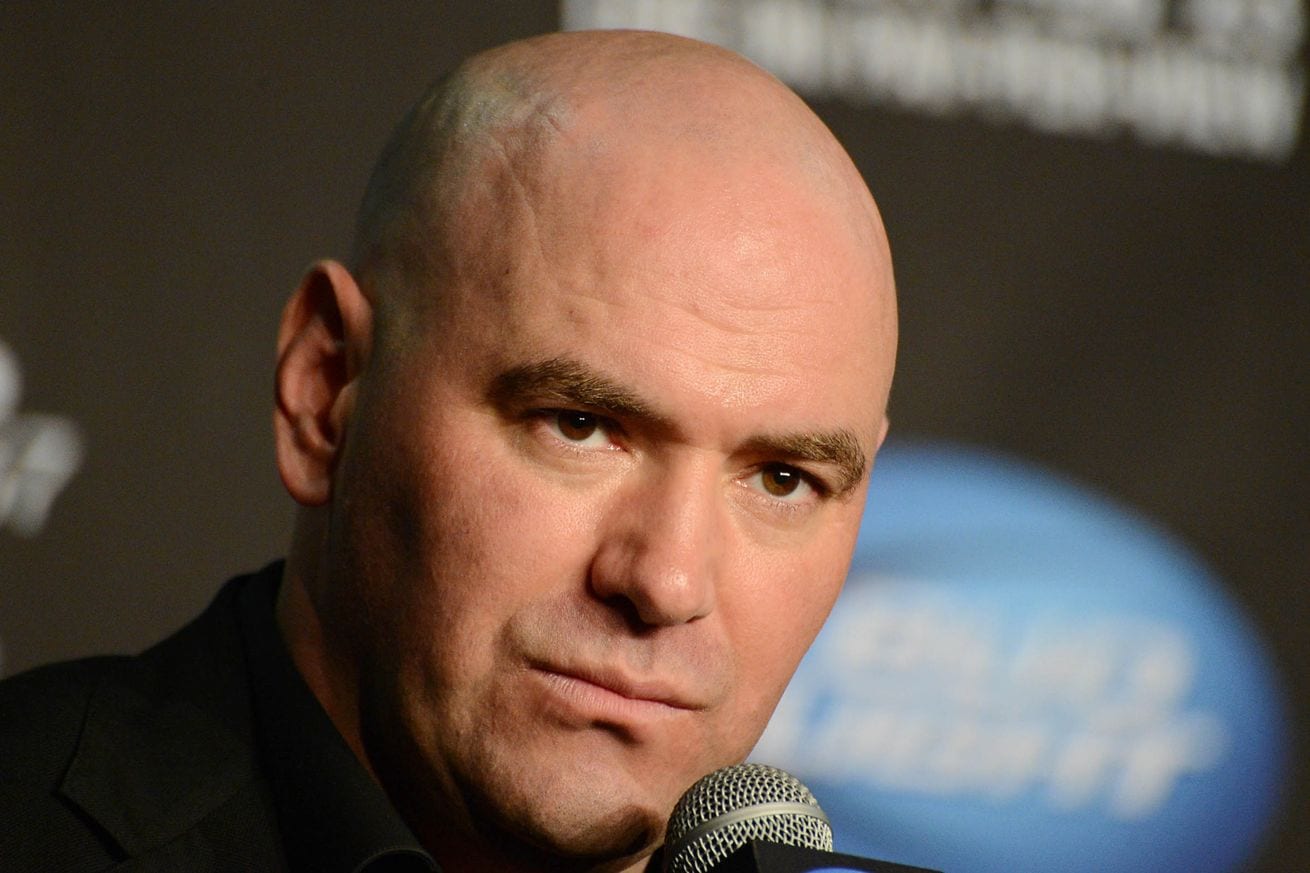 UFC president Dana White has, after a few days of silence, responded to Demetrious Johnson's comments about the UFC.
Johnson, the UFC's flyweight champion, had taken to social media earlier this week to reveal that in an attempt to have him face bantamweight T.J. Dillashaw, he felt the promotion was resorting to "bullying tactics."
For a man who has often towed the company line, and had very little negative comments to say about the UFC (or Dana White), Johnson's statement was a huge reveal into the 125-pounds champion's frustration over what he considers to be poor marketing and poor treatment of a fighter considered to be the best in the world at present.
Well surprise, surprise, Dana White doesn't agree.
Speaking with TMZ Sports, White responded to Johnson's claims and demands for more money — and confirmed the promotion are considering the entire flyweight division's future.
"My guy Mick, who is one of our guys who has been handling that, he said most of what [Johnson] said was not true, number one," White said. "Number two, the bottom line is Demetrious Johnson is in line right now — first of all, when he did his deal, he didn't want pay-per-view [revenue]. He didn't want pay-per-view. He wanted up front money, no pay-per-view.
"He wasn't very confident in his abilities to sell pay-per-views. He has the lowest selling pay-per-view in the history of the UFC in the modern era, so, number one. Number two, I think that a fight between him and T.J. Dillashaw would be something that people would actually be interested in, and could sell pay-per-views and could make money, but he absolutely refuses to fight the guy. It's ridiculous."
Since writing his public letter, Johnson has addressed the nature of his poor drawing ability, pointing to what he feels is a lack of support from the UFC themselves. Instead, Johnson believes his record equaling title defenses mean that he warrants far more marketing than he currently gets.
White believes he's getting enough.
"We're not marketing him right?" White said. "We built a TV show around him. The Ultimate Fighter (24) was about what an incredible fighter he is. We've put him on FOX many times and tried to build him, and it is what it is. It's not me. I'm bullying you? How do you bully the pound-for-pound best fighter in the world?"
And, as for Johnson's perhaps most stunning claim — that the UFC president had threatened to close the entire flyweight division down should Johnson not accept the Dillashaw fight — White wanted to add a clarification.
"That's not true. We've been talking about shutting down the flyweight division for about three years," White said. "I think that's what he was saying, because he knows that. He knows that we've talked about, you know, doing away with that division. It has nothing to do with Demetrious.
"And never once did I threaten him to shut down the division. Did he say that? Yeah, that's not true. That's not what happened. I told him that we had been talking about shutting down the division for years. He knows that."
As for what's next? White wants Johnson to prove himself as the pound-for-pound best — and that involves fighting Dillashaw.
"Listen, the media claims he's the pound-for-pound best fighter in the world. I think Conor McGregor is the pound-for-pound best fighter in the world. If you look at what that really means, what pound-for-pound means, and Conor doesn't give a shit, he'll fight anybody, anywhere, anytime. And if Demetrious is the pound-for-pound best guy in the world, then fight T.J. Dillashaw. Fight somebody that people will actually care about and be interested in, and there you go."
Comments
comments