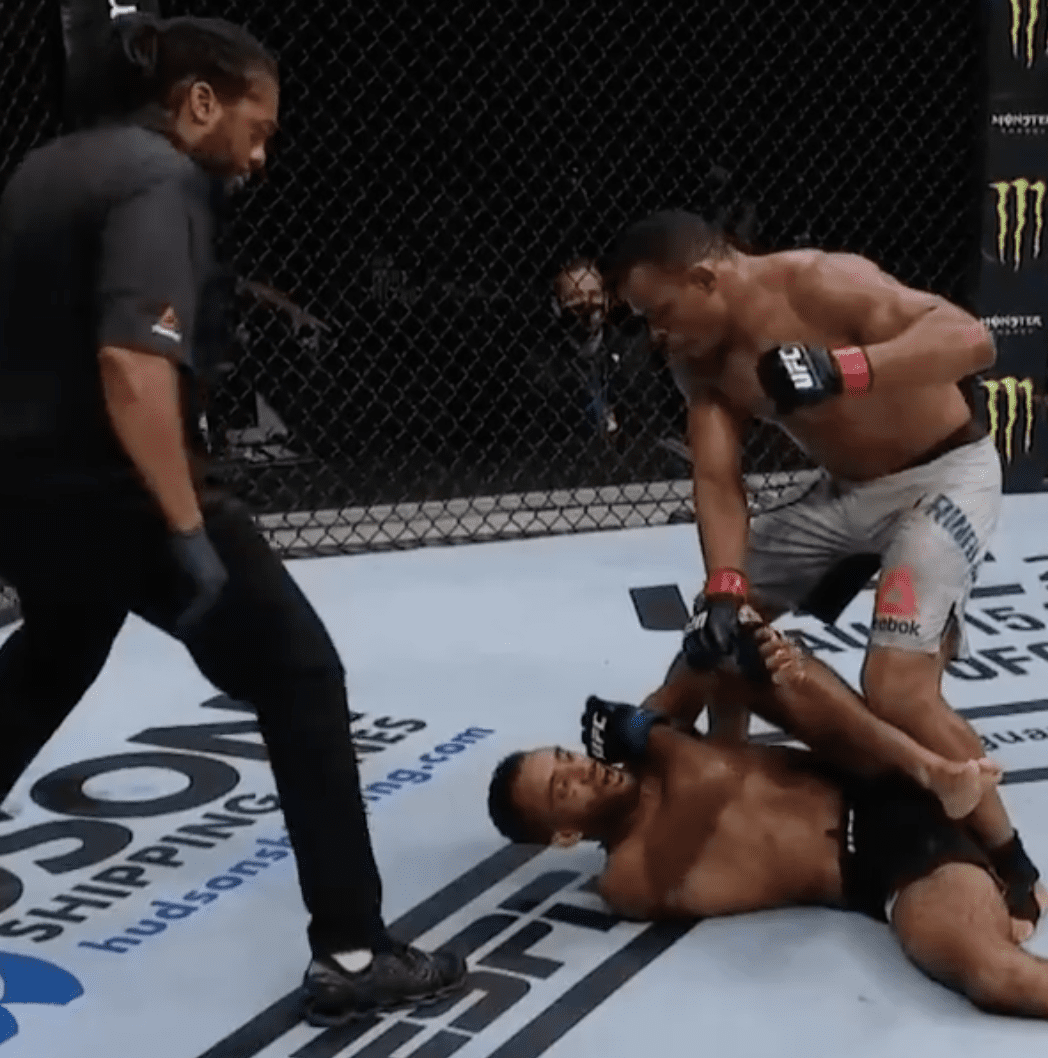 Tonight on the final show from Fight Island, Francisco Trinaldo knocked Jai Herbert out cold in the third round of their brilliant scrap.
While it was a brilliant performance, the conversation surrounding the finish will instead focus on referee Herb Dean's hesitation in calling the fight, leading to unnecessary damage on Herbert.
OUT OF NOWHERE 😳@Massarandubamma dropped the hammer at #UFCFightIsland3 pic.twitter.com/ZO9lfuarOf

— ESPN MMA (@espnmma) July 25, 2020
Perhaps expectantly, MMA twitter went ballistic at the referee, with many fighters and pundits criticising Dean's call to let the fight go on. What was slightly unexpected, however, was UFC commentator Dan Hardy having an in-person with argument with Dean, which was overheard on the broadcast.
–
Comments
comments