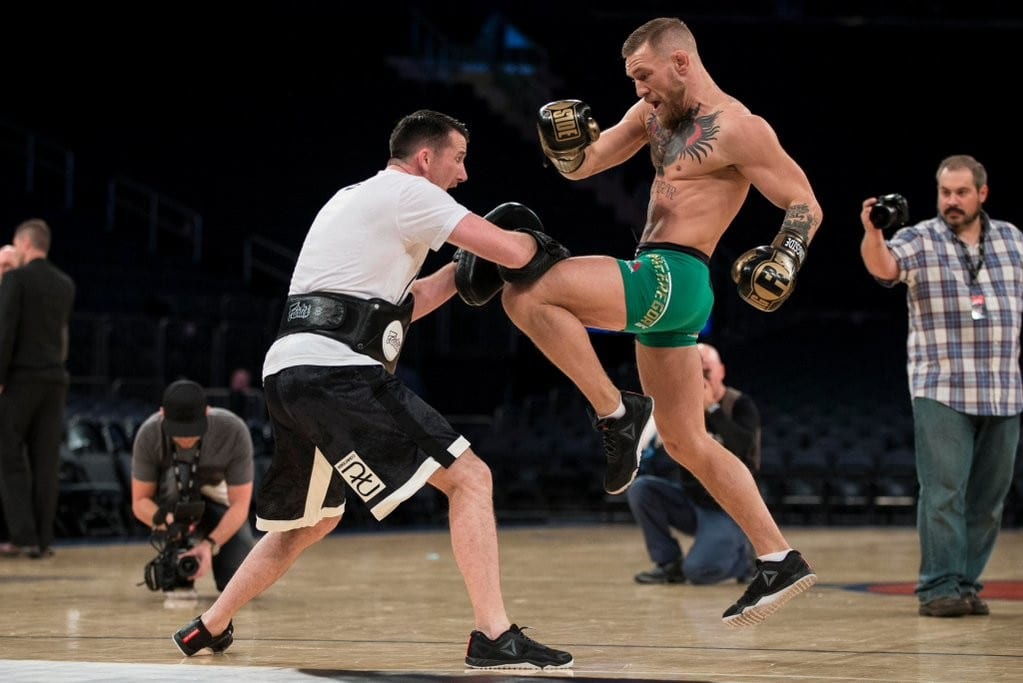 An open workout is an opportunity for fans and the media alike to examine the what sort of shape fighters are in, as well as their demeanour headed into their fights.
UFC featherweight champion Conor McGregor aims to make history on Saturday night to become the first fighter in UFC history to hold two belts in two divisions. His debut at lightweight, he'll be facing off against the 155-pound champion Eddie Alvarez.
UFC 205 represent the biggest fights of these athletes lives. Debuting in Madison Square Garden, the UFC has put together a card likely to be the biggest in MMA history.
Stay tuned to TheMacLife.com for exclusive UFC 205 coverage.
Comments
comments