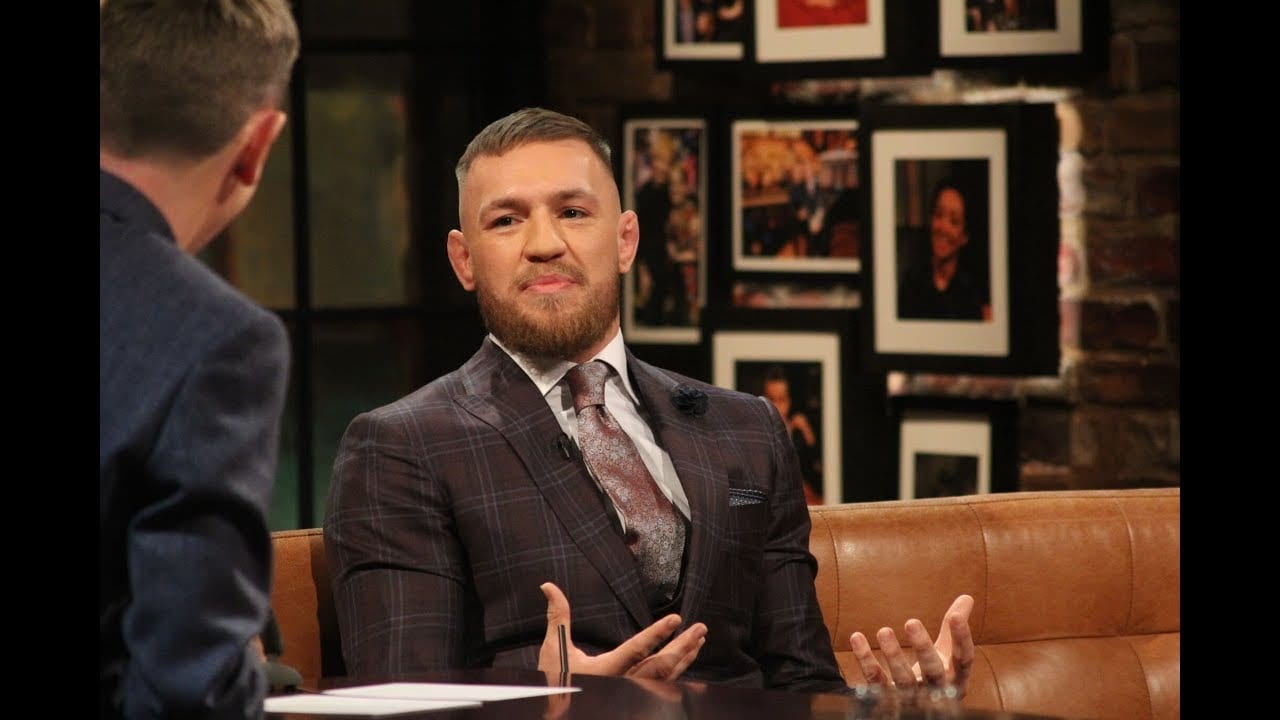 Conor McGregor might have only been in the UFC for four years, but he's reached the very pinnacle of mixed martial arts. Hell, he's even dragged what it means to be at the pinnacle up with him.
Now, with the world of combat sports at his feet, McGregor is plotting his return to the cage after a Summer preparing for the biggest fight in history with Floyd Mayweather. While a fight with Tony Ferguson, the UFC interim lightweight champion, appears likely to be next, nothing has been set in stone.
What is certain, is that McGregor will not only fight again, but fight multiple times.
"I'm 29 years of age and I have climbed to the very, very, very top and with — not with relative ease, I've put in a lot of hard work," McGregor said last week, speaking on The Late Late show. "I've put in crazy amounts of hard work and most people do not see the wars upon wars in the gym just to get to the fight.
"I've gone through strenuous camp, after camp, after camp. But still – compared to other people in the fight game – I'm still relatively undamaged. I've never been dropped. I was wobbled once. In the Mayweather fight, it was fatigue. I wasn't wobbled, I didn't see stars once.
"The only time I was ever wobbled once in a contest was in the Diaz 1 fight. And that's it. It's the only heavy shot I've ever taken."
Due to his confidence in his own record, McGregor is reluctant to put a specific date, figure or age on when he'll walk away from active competition. Still the 155-pound champion of the UFC, the Irishman has made no bones about how he intends to get back into the promotion and defend his belt, in what he considers a 'legitimizing' action.
And while he won't hang around too long in the sport that provides very few with comfortable exits, McGregor will be on fan's screens for a while longer just yet.
"I've continued to climb and I'm still very young in the game, he said. "Although I've climbed to the top, I'm still very young from a damage-taking standpoint, so I will continue to see where it goes."
"I could cut it off yesterday, you know what I mean? I don't really have a date and a time and an age because I use it from a damage-taking standpoint. How many blows have I taken? That's the true danger in combat sport."
Comments
comments