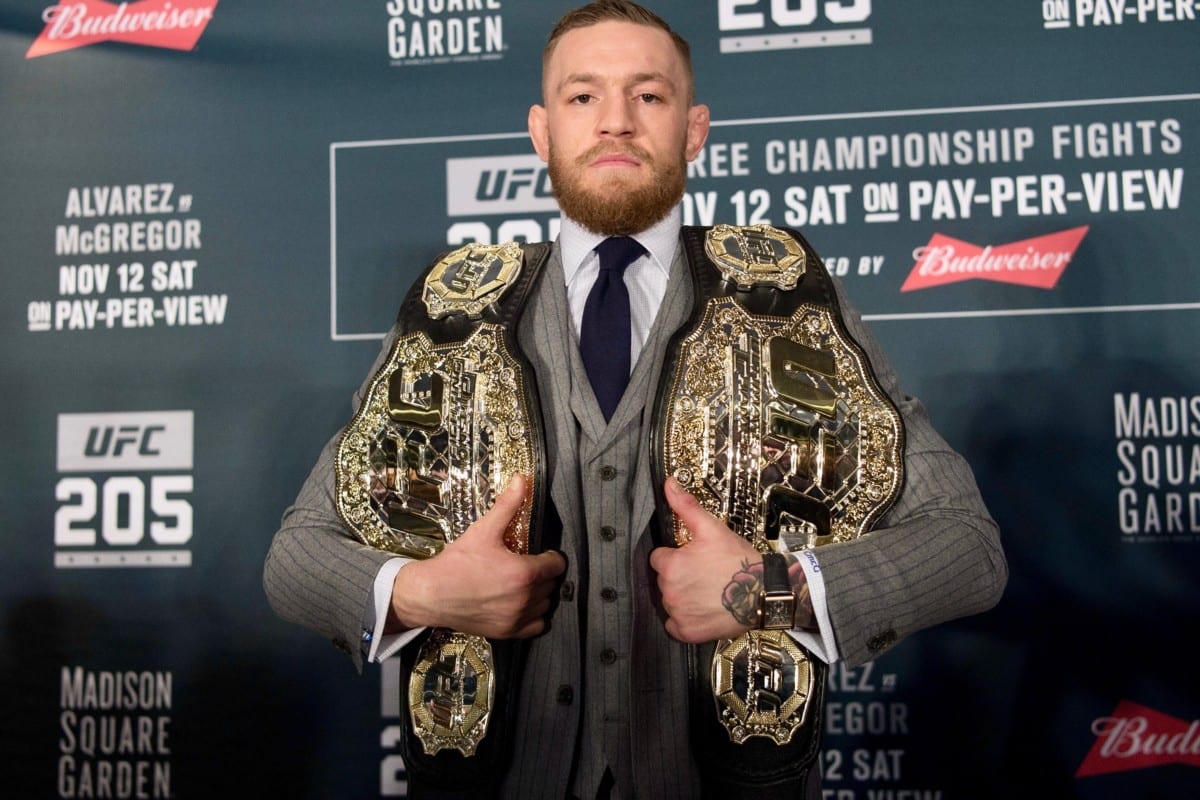 Conor McGregor is in talks with the UFC about a fight with Tony Ferguson.
In an interview to promote his upcoming movie 'Conor McGregor: Notorious', the UFC lightweight champion revealed that he and the promotion are currently negotiating his return to the UFC Octagon.
And while there remain plenty of options on the table, particularly the Irishman refusing to rule out a continuation of his boxing career, it appears a contest to unify the 155-pound titles is next.
"I know there are many contenders in the UFC. There are many boxing contenders as well," McGregor said, speaking with Entertainmentie. "What interests me is certainly a UFC bout. Certainly a defence of my lightweight title. There is a fighter with the interim lightweight belt. I feel that will be next. We'll see how negotiations go.
"The Diaz trilogy is also there, I can defend my belt against Nate. Maybe we can pursuade one of these boxing opponents to step into the Octagon, or  there's also boxing bouts as well. There's so many options. I feel to legitimise the belt — there's an interim champion, I'm the unified champion — I feel that will be next. We are currently in contract negotiations, and we'll see how it goes."
McGregor hasn't been in the Octagon through 2017, after chasing and being a part of the biggest fight in history with Floyd Mayweather. His return to the cage has been one of the largest stories in combat sports since the moment he stepped out of the boxing ring in August.
Comments
comments