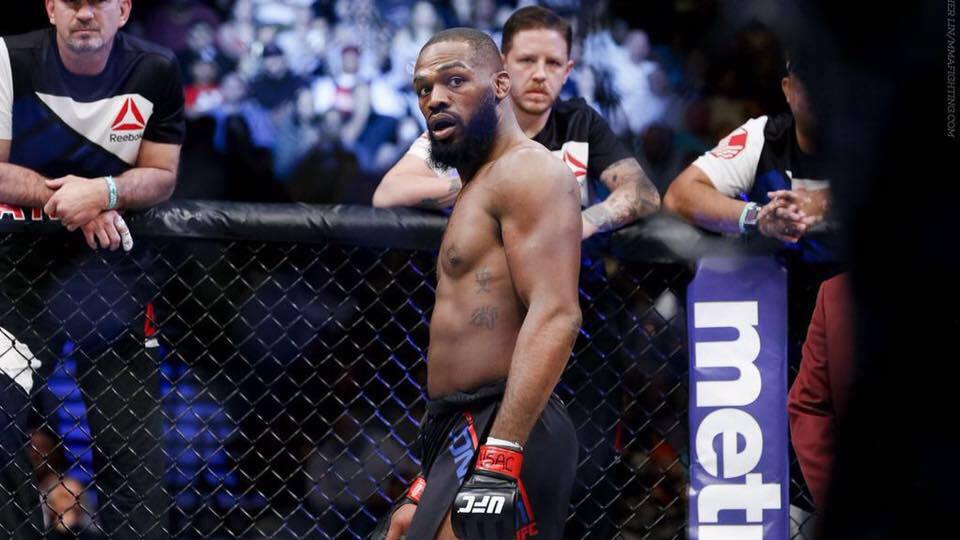 For the last couple of months, Jon Jones has been keeping his head down.
The former UFC light heavyweight champion was once again plunged into controversy following his most recent return to the Octagon, after failing a USADA test for the steroid Turinabol.
While Jones maintains his innocence, he was stripped of the title he'd just won from Daniel Cormier, and appears to be facing a lengthy suspension. Currently, he is working with the anti-doping agency to examine supplements he took ahead of the contest at UFC 214, with his management stating they believe he consumed contaminated supplements.
As that procedure continues, Jones has remained fairly inactive and out of the public eye. Today, however, the man considered the greatest talent in MMA history gave a small indication to where his mind is currently situated.
Taking to Instagram, Jones posted a compilation of pictures and videos of himself doing various things set to upbeat music. Perhaps most revelatory is the caption, which reads: "If I made it to the top of the mountain once, I can do it again. I believe there are talents inside of me I haven't even discovered yet. There's nothing I put my mind to that I can't achieve, just got to be willing to put in the work. Who's ready to work?"
As of yet, Jones is yet to be sentenced by USADA, or the California State Athletic Commission. With this being his second banned substance issue, it's speculated he could be given a maximum suspension of four years.
Comments
comments