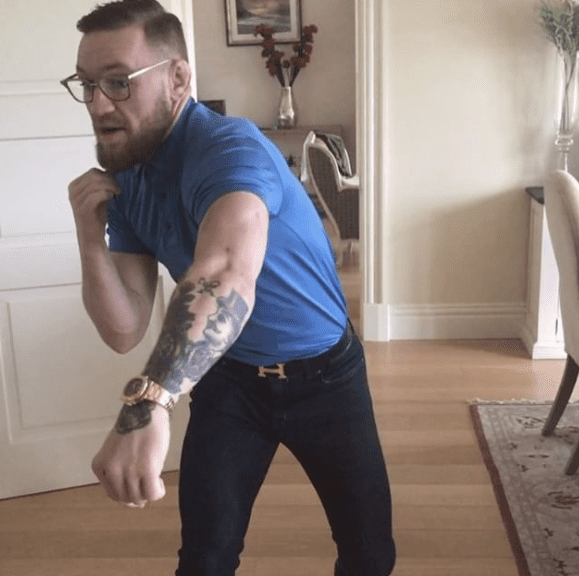 While Conor McGregor is accused of being many things, a label rarely applied is 'selfish'.
Since breaking into the UFC and taking the sport by storm, the Irishman has done his best to provide opportunities to teammates and friends along the way. Examples such as Artem Lobov — who headlines a UFC event this Saturday — and Charlie Ward, who made his debut back at UFC Belfast last year.
Today in a similar vein, McGregor sent a video of advice to an unnamed teammate regarding boxing combinations, and shared the clip on his Instagram.
"Here is a reply video I sent one of my protégés who was seeking advice on some boxing only pad work footage they sent me. I believe you will like it," the post read. "The focus has been solely boxing lately but make no mistakes, the kicking and grappling aspects, and everything else got to do with unlimited free fighting, is still very much present in my thoughts. Floyd may crap his jocks after all and if so I will go back to true fighting or just pick another boxer like manny or something. But whatever that's another conversation.
"I like to build fighters and watch their progression. I have built many to this date, and all unintentionally. One is fighting in the UFC main event this weekend. When my son is born I will build him up into a multiple free fighting world champion also. Just like his old man. I look forward to it."
Comments
comments