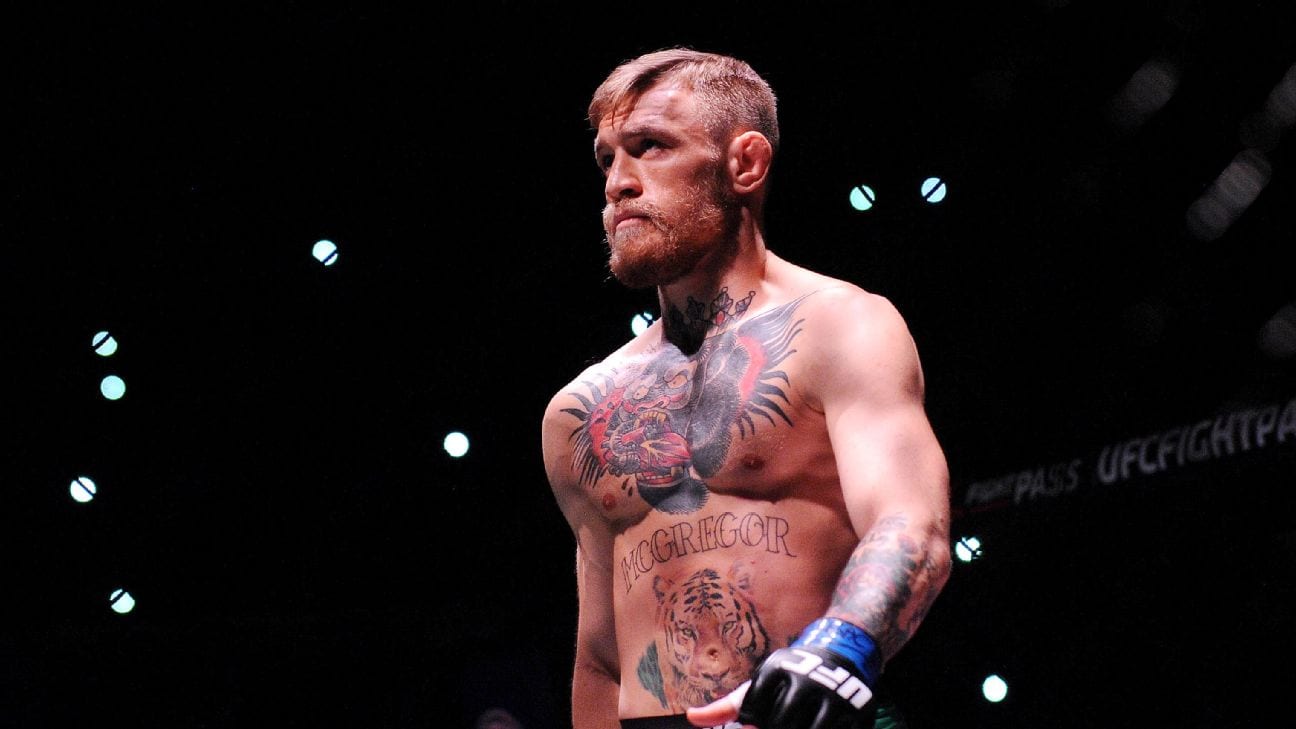 As Conor McGregor shot to prominence in MMA, he built his career on a number of things. Performances in the cage and an ability to entertain on the microphone were all essential, but his uncanny ability to predict outcomes of bouts and specific interactions earned him the moniker Mystic Mac early on in his UFC career.
And as UFC 229 approaches, and McGregor is set to meet Khabib Nurmagomedov for the UFC lightweight title, it seems another McGregor prediction has come true.
Back in 2015, as the Irishman was undertaking a world tour with then-opponent and featherweight champion Jose Aldo, McGregor was already making his intentions of fighting for the 155-pound title known. During one of the press events, McGregor was asked who he believed his fight for lightweight gold would be against, and he wasted little time in offering his opinion: Khabib Nurmagomedov.
Conor McGregor (Mystic MAC) back in 2015 already new he is going to fight Khabib for his belt

The guy knows something we don't 💯 #UFC229 pic.twitter.com/d9PNdjaFQ0

— KD (@animal_lover877) August 22, 2018
McGregor and Nurmagomedov will meet October 6 in Las Vegas, Nevada.
Comments
comments