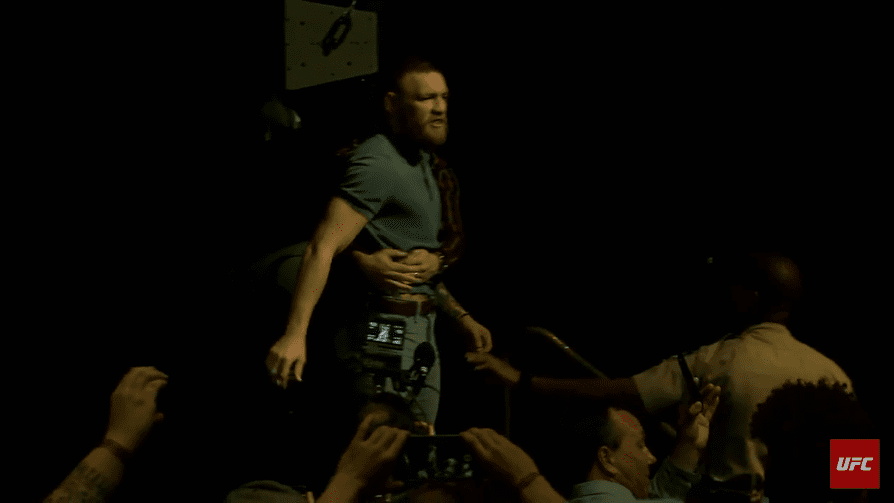 Well, the hype for UFC 202 just went up a few notches didn't it?
At the UFC 202 Pre-fight press conference, Wednesday, Conor McGregor got into an altercation with opponent Nate Diaz.
McGregor, who arrived to the press conference late after a miscommunication about starting times, was in the middle of answering a fairly innocuous question when Diaz left the stage and headed for the exit with his team (including brother Nick Diaz) following.
Then it kicked off.
As Team Diaz approached the door to leave, they began to deliver middle fingers to the stage, swearing at McGregor. Conor, who still had possession of a microphone, responded amused, telling them to "get the fuck outta here" and "you'll do nothing".
It was then that Diaz hurled a water bottle at McGregor. Leaping from his seat, McGregor grabbed a can of energy drink and threw it, before grabbing two more from the presser table and continued to return fire at his opponent.
See a video of the scuffle here:
Comments
comments