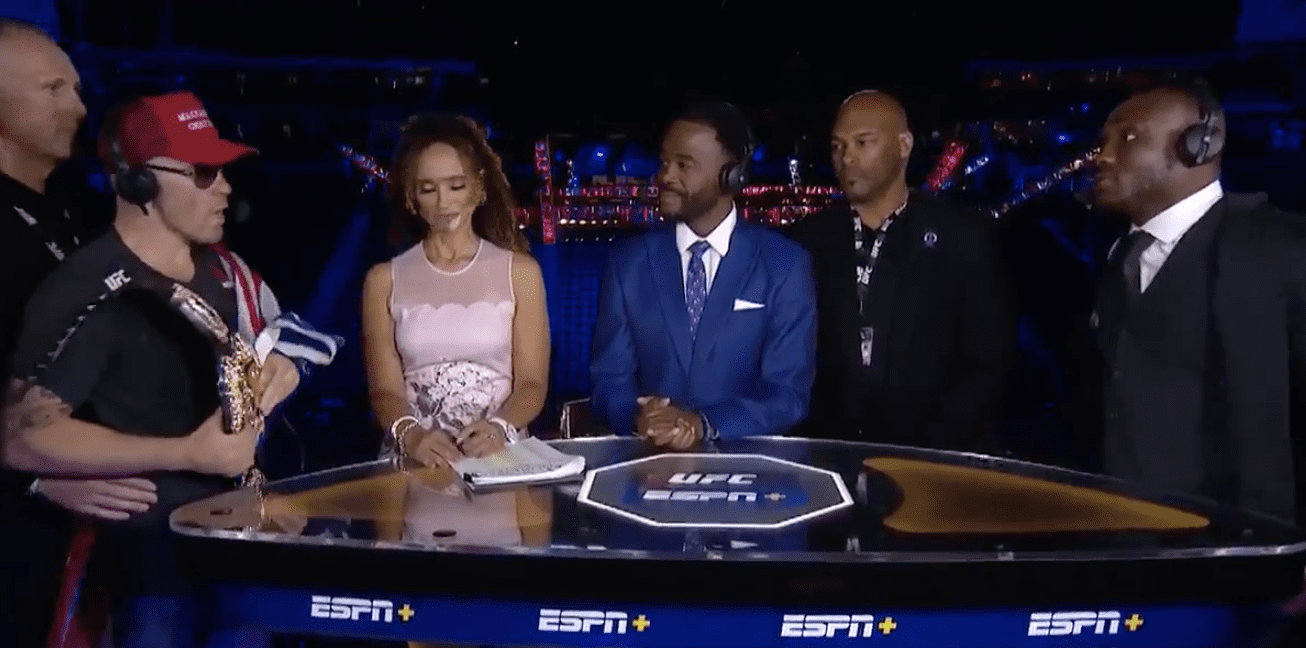 It took Colby Covington about five minutes to walk from one fight into another.
Just moments after the welterweight put on an output masterclass against Robbie Lawler in Newark, beating the former champion to the punch for five straight rounds, Covington walked upstairs to be featured on the ESPN desk where he was greeted by UFC welterweight champion Kamaru Usman.
Naturally, with the two already having bad feelings towards each other, it didn't take long for things to descend into a shouting match and for both to refer to an ugly meeting at the Palm's hotel earlier this year.
"Stop taking injuries. … Remember when you were in a wheelchair post fight, and then you were jumping barriers at the Palms trying to get in my face? What happened? What about that wheelchair, I thought you were hurt?" Covington said.
"You took your phone out like a little girl. You backed up and pulled your phone out like a little girl," Usman responded.
"Did you get a call from the president today?" Covington enquired back. "That's right, you're a loser. Nobody gives a shit about you, everybody came to see me, so shut your mouth and listen to the champ."
Check out the chaotic back and forth in the video below.
Colby and Usman come face to face 😳#UFCNewark pic.twitter.com/8QnApWW3C7

— UFC (@ufc) August 3, 2019
–
Comments
comments