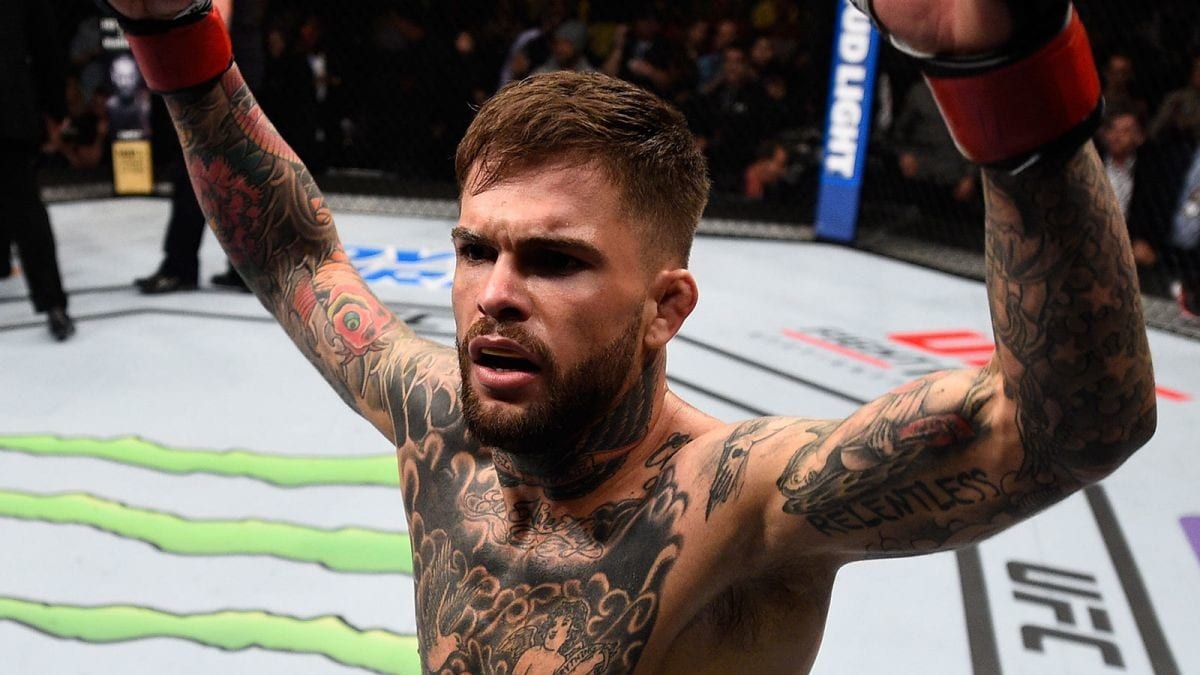 In a world where Demetrious Johnson seems under valued by mainstream fans, and Cody Garbrandt wants to be involved in a money fight, the young Garbrandt believes he has a solution.
Namely — win in his upcoming title defence against rival T.J. Dillashaw, and then drop down to 125-pounds to face the flyweight king in what would be Johnson's attempt at becoming the man with most consecutive title defences in UFC history.
While Johnson recently said he and Garbrandt had spoken away from the cameras and agreed they wouldn't be facing each other next, Garbrandt's opinion seems to differ.
"Demetrious Johnson at 125-pounds," Garbrandt said of his next goal, speaking to TMZ Sports. "If I could play matchmaker. And I spoke to my nutritionist, George Lockhart, and said 'hey man, can you get me to 125 healthy and able to perform?' and he said 'easily'.
"I don't see how I could be the underdog in that fight with Demetrious. I think he's great, but like I said I'm hitting my stride and this is my time."
—
Comments
comments