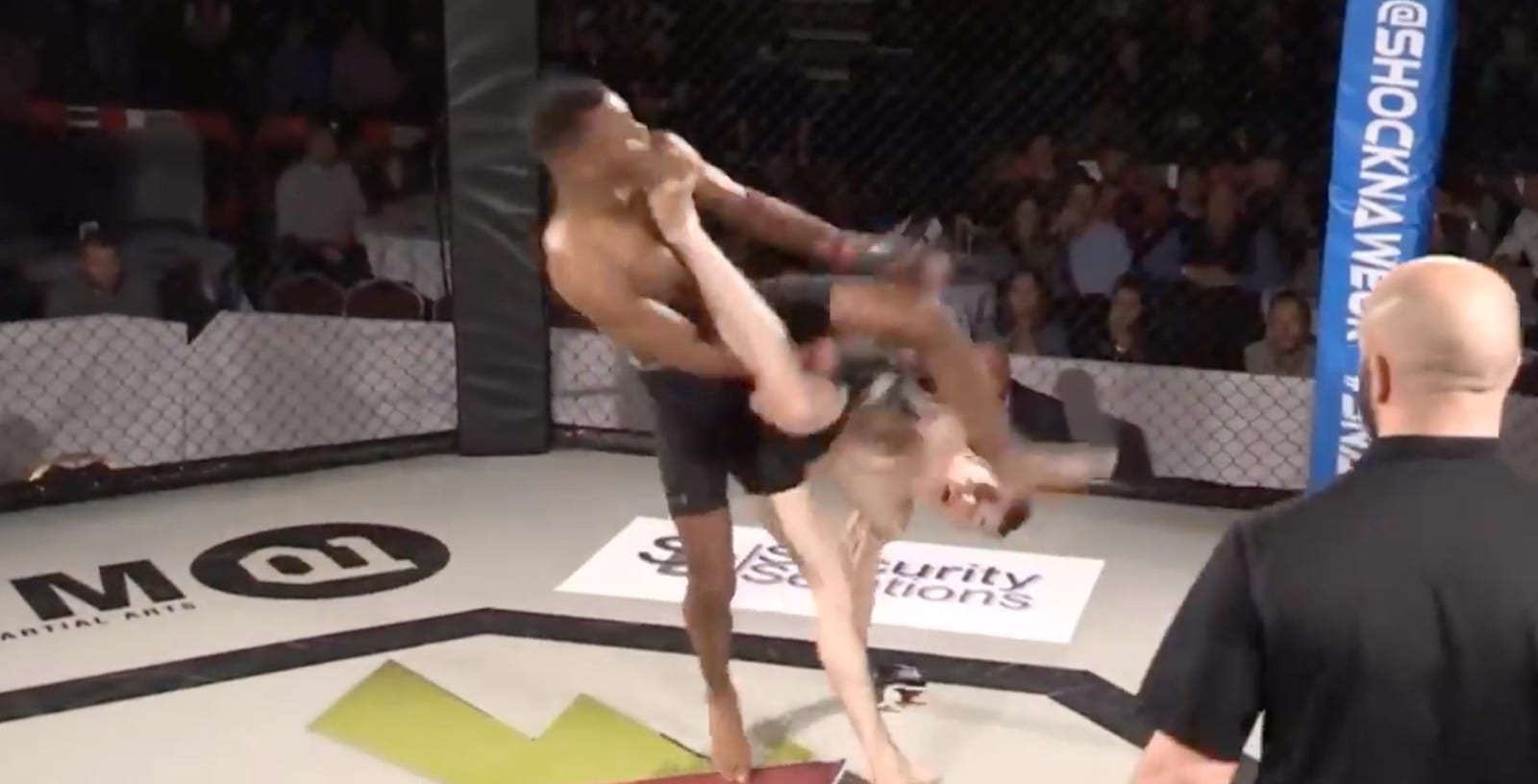 Today in the United Kingdom, a man by the name of Ollie Flint just might have got himself into every compilation of stunning MMA knockouts ever made.
At Shock N' Awe 26, Flint took on Aaron Gray in his amateur debut at lightweight. And clearly keen to waste no time in making an impact, in just the second round Flint landed a kick easier seen than described. It's rare we see capoeira being pulled off successfully in the mixed martial arts cage, but when it happens, it's well worth watching.
Even more impressive, the finish came with just a second left to go.
Check out the video (courtesy of MMANytt) below:
—
Comments
comments