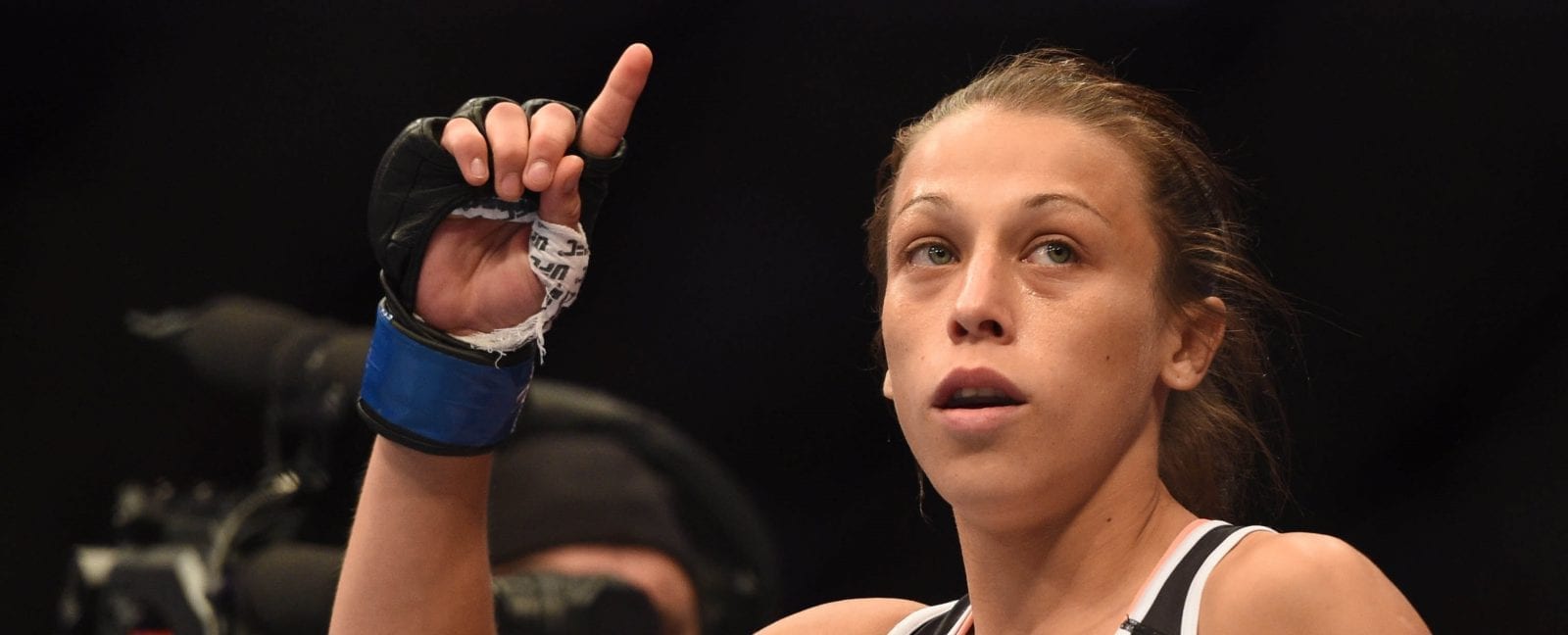 As far as UFC results go, Rose Namajunas defeating Joanna Jedrzejczyk at UFC 217 was one of the more stunning upsets of this year.
The dominant strawweight champion was handily defeated by Namajunas in New York, and was finished in the first round after being dropped multiple times by the challenger. Should Jedrzejczyk have won the contest, she would have equalled Ronda Rousey's initial run of title defenses through the UFC, and would have been considered one of the most dominant female athletes in the world.
Instead, Namajunas got the upset, and just like that, Jedrzejczyk's reign was over — for now, at least.
According to the Pole, she has already confirmed with the UFC that her return will be for the 115-pound championship, regardless if it's against Rose Namajunas or not.
"I know what I want in life. Just like I've done for the last two years, the last 14 years of my career, it will be the same next year," Jedrzejczyk told InTheCagePL (translation via FloCombat). "I back up my words — I don't just talk. I already spoke to the UFC, and my return is set. My next fight will be for the title belt. I don't know if Rose is going to want to fight in a month, in January or in February. I'll spend the next two months in Poland with my family.
"I have a lot of media obligations. I'll be flying out to China in a few days and that's that. This is my time away, my rest. Like I said, if Rose wants to fight in February or March with the first contender available, it doesn't matter to me if she'll be wearing the belt or if there will be a new champion. I'm going after what's mine and that's the belt."
There has been (albeit only a small) amount of contention on Jedrzejczyk's future. Some pockets of the MMA fanbase believe that the dominant fashion in which she lost means that Jedrzejczyk should have to work her way back to the championship level, and make herself back into a contender. Or, if failing that, then perhaps she should consider taking a warm up fight to ensure she's fully recovered from what was a devastating and violent defeat.
Unsurprisingly, Jedrzejczyk isn't on board with any of that.
"I don't need to have a fight to get ready," Jedrzejczyk said. "It's not like I wasn't prepared for that fight. I don't have any reproach for myself because of it. I know it looks different from the outside and a loss is a loss. If you weren't standing there in the Octagon, if you didn't feel that day and if you didn't feel that loss, why it ended the way it did… People just don't know.
"Rose was very shocked, like the rest of the world. Like I've said, she won in a beautiful fashion, but the belt is mine. I've built this weight class. I'm the queen of this weight class and I always will be. You can believe it or not."
—
Comments
comments