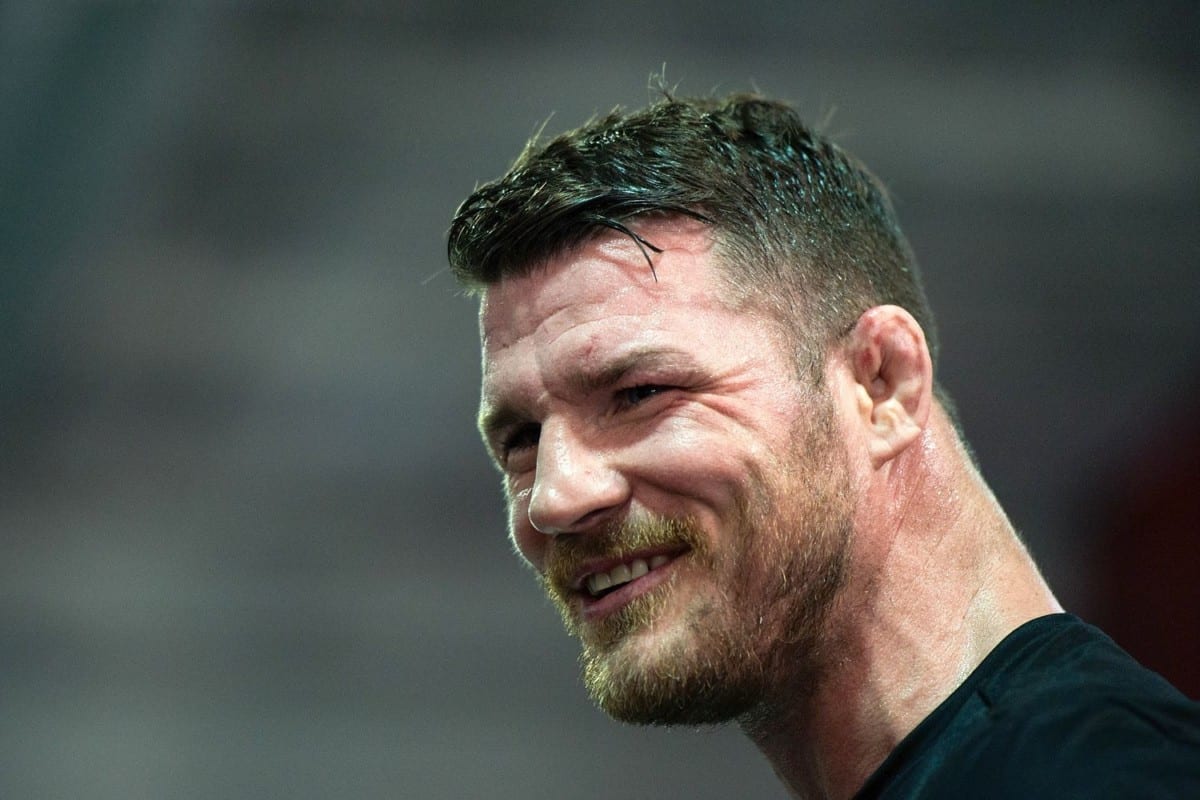 Just a couple of weeks ago, Michael Bisping was the reigning UFC middleweight champion and putting the finishing touches on his weight cut ahead of a title defence against the returning Georges St-Pierre inside Madison Square Garden at the UFC's biggest event of the year.
Today, with the word 'former' now officially preceding the term 'UFC middleweight champion', Bisping is preparing for his second bout inside of a month and this time on the other side of the globe in Shanghai, China. In a quest to rid himself of the nasty aftertaste of defeat, Bisping accepted a short notice bout against 9th ranked UFC middleweight Kelvin Gastelum where the Mancunian will replace the recently USADA-disqualified Anderson Silva.
One would assume that Gastelum would represent a slightly diminished challenge from that of St-Pierre, one of the sport's most legendary fighters, but according to Bisping's coach Jason Parillo, Gastelum poses some serious threats which are absent from St-Pierre's game.
"Really, Kelvin is, in my opinion, on the feet, a tougher fight than Georges St-Pierre," Parillo said to ESPN's Five Rounds podcast, as reported by MMAFighting.
"It's not like Mike's a guy that shoots and wrestles all the time so obviously it's gonna be a lot of stand up fighting and this guy's a bigger threat than I think that even Georges was."
Like St-Pierre, Gastelum isn't considered to be a natural middleweight in the same manner that Bisping is but he elected to move up a weight class after a series of issues in attempting to make the welterweight limit of 170-pounds. Since entering the middleweight pastures, Gastelum has defeated Nate Marquardt, Tim Kennedy and had a win against Vitor Belfort overturned for a marijuana violation.
Gastelum lost his last bout via arm triangle submission to another former middleweight champion Chris Weidman.
Parillo goes on to accept that taking a fight so swiftly after a high profile loss could be detrimental to many fighters. Bisping, he says, is a different type of animal.
"This guy's got a different mind frame," Parillo explains.  "Is it gonna hurt or help him? We're gonna find out… You can look at it both ways. I'm looking that it's a good thing that Michael wants to do. It's something that he's very happy about the decision that he made to do this, so we've got to ride that positive mind into this fight and hope for the best.
"Mike is a world champion and he can fight any guy on the planet. Is there a question about how he's gonna be mentally with how close this fight is? Sure, there could be. But I have a feeling Mike's head is gonna be right in this fight and it's something that he really wants to go out there and win and try to dust off his last loss. We're going in. We're gonna go in regardless of whether I have concerns or don't have concerns. We're gonna go in and we're gonna go in there to win."
We will find out for sure in the main event of UFC Shangai on November 25th.
Comments
comments