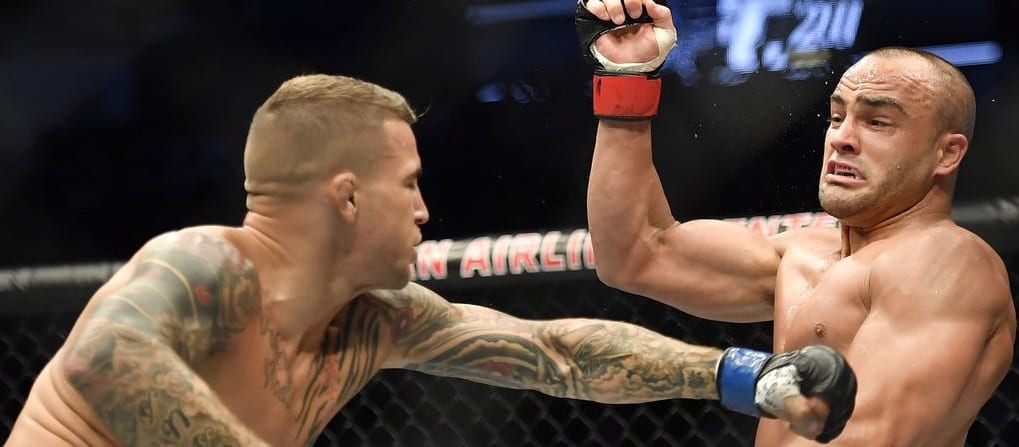 Dustin Poirier's third round win opposite Anthony Pettis in the main event of last weekend's UFC event in Norfolk has been universally hailed as one of the best fights of 2017 thus far. 
Poirier cemented his status as one of the 155-pound division's top contenders when he emerged victorious from the wild brawl which ensued last weekend in Virginia, in what was his second standout performance in a row against a former lightweight champion (the other being Eddie Alvarez).
Prior to the bout Poirier announced that he would auction his Reebok fight kit for a good cause and when all was said and done 'The Diamond' raised $6,500 via the eBay auction, the proceeds of which are to be donated to the family of Corporal Michael Middlebrook — a nine-year veteran of Poirier's hometown Lafayette Police Department, who was shot and killed on October 1st while on duty.
Middlebrook is survived by his wife, daughter and two step-daughters.
Speaking to local news outlete KLFY, Poirier said: "Obviously Middlebrook's family, he had three daughters, he left behind a wife, there's not a better place the money can go."
The auction opened at $3,000 but eventually reached $6,500 within 24 hours. The winner of the auction receives Poirier's fight-night gloves, hat, shirt, pants, hand-wraps, and the now crimson shorts he wore in the Octagon.
Poirier says he intends to support his hometown in every bout from now on. In his last fight versus Eddie Alvarez, Poirier donated the profits from his athletic gear to the Second Harvest Food Bank.
Comments
comments