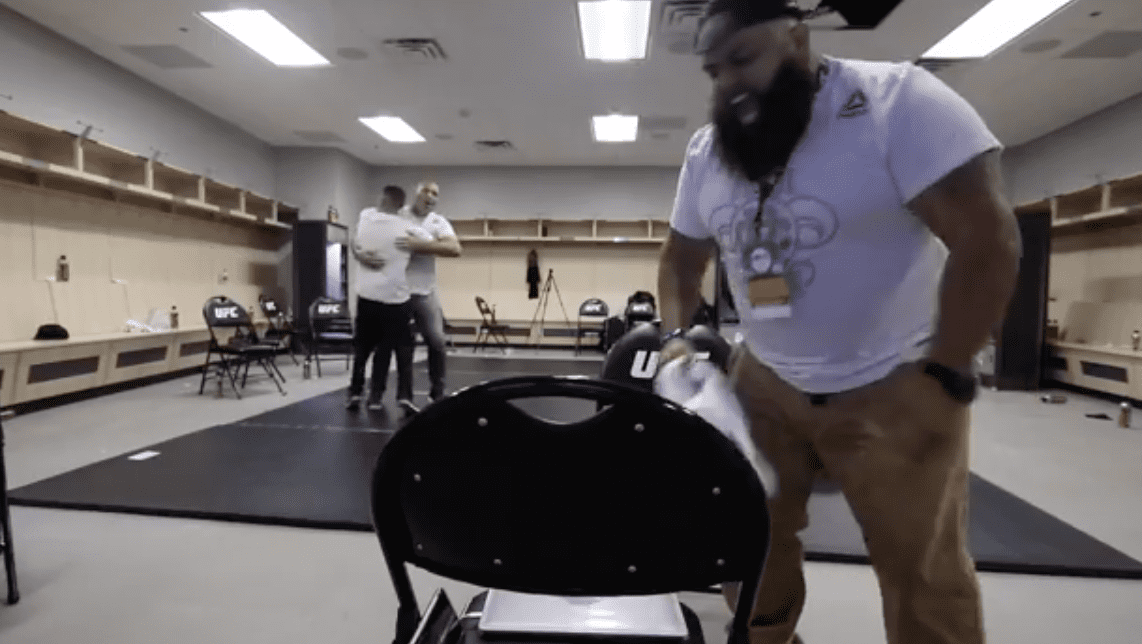 Daniel Cormier's win over Stipe Miocic might not have been the most unbelievable upset in UFC history, but the manner in which he dispatched the heavyweight champion to claim the belt was fairly stunning.
A first round knockout after a short right hand landed flush on Miocic in the clinch, the predictions that Cormier would need 25 full minutes to pull off the win proved unfounded. And, while there was understandable pandemonium in the stands as Cormier raised his hands in victory, backstage there were further celebrations happening.
Cormier's training partners and friends Cain Velasquez, Rudy Cruz jr. and Brian Vega all watched on a monitor as Cormier was able to put Miocic away, and unsurprisingly all were overjoyed with the result. Today on his social media, Cormier shared a video of the three men's reactions, and showed just what it meant to the rest of the American Kickboxing Academy for him to get the victory.
"Saturday was a great night, but not just for me at the @americankickboxingacademy we are a family," Cormier captioned the post. "Here is @officialcainvelasquez , @slikbxr and @iamthebay watching the fight in the locker room. I love my team ! The best gym in the world AKA! Go to @iamthebay YouTube page and see my whole fight week behind the scenes. DC p.s. look at that head movement on VELASQUEZ (my fuckin guy man) #weareAKA."
—
Comments
comments