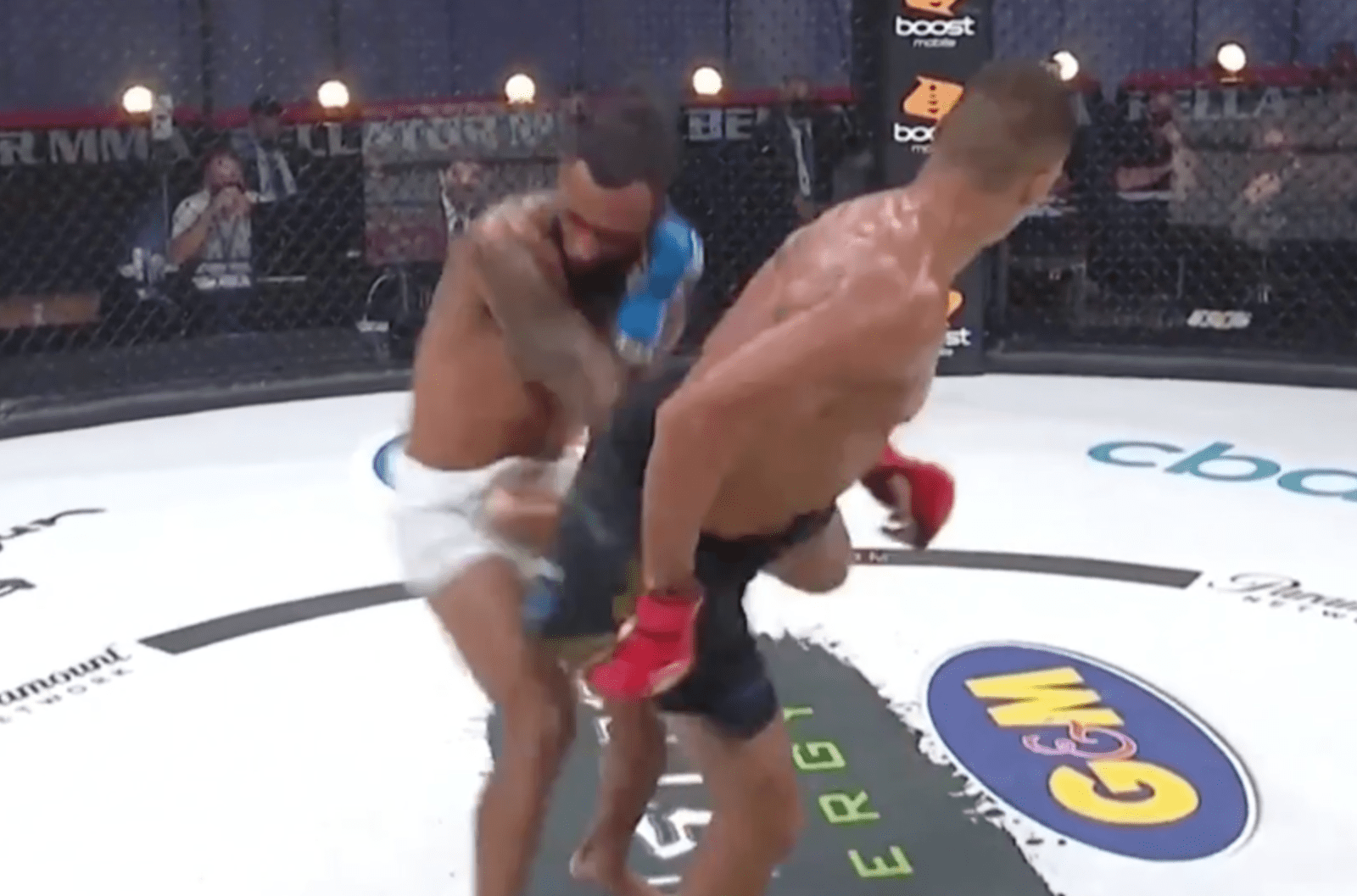 It's one of — if not the — worst low blow you'll ever see. It also came immediately after one nearly as bad.
Tonight at Bellator 254, Raymond Daniels met Peter Stanonik in the opening bout of the main card. In the second round, Daniels landed a brutal spinning back kick to Stanonik's groin, leaving him collapsed on the canvas and dry heaving. When Stanonik stood up, Daniels did it again almost immediately. It makes for hard viewing.
Horrible. pic.twitter.com/B0rVGe0y4y

— Jed I. Goodman (@jedigoodman) September 12, 2020
Even more brutal, the decision to label the fight a no contest.
Comments
comments