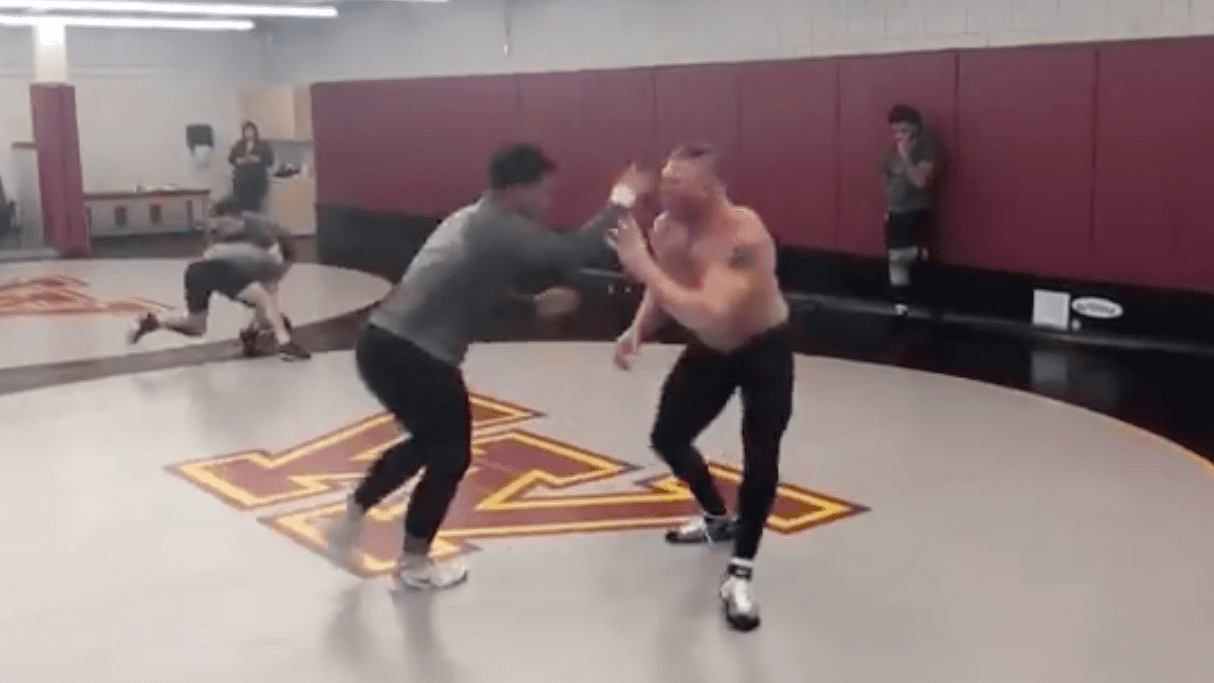 Many moons ago, long before his tenure in mixed martial arts and professional wrestling. Brock Lesnar cut his teeth on the wrestling mats at the University of Minnesota before signing with the WWE 19 years ago. 
Lesnar, now 41, and reportedly on the verge of a comeback to the ranks of the UFC for a heavyweight title bout with Daniel Cormier, returned to the scene of his NCAA Division 1 wrestling title where he grappled with top wrestling prospect Gable Stevenson.
.@BrockLesnar vs @GSteveson going live. Who you got? pic.twitter.com/Rq5kwWRRHg

— Minnesota Wrestling (@GopherWrestling) January 16, 2019
Could there be a better training partner for @GSteveson than @DCBROCKLESNAR ❓ #GopherTough #GopherFamily pic.twitter.com/X7YKlc4Kzb

— Minnesota Wrestling (@GopherWrestling) January 16, 2019
Lesnar hasn't competed in the UFC since a controversial July 2016 bout with Mark Hunt, which was subsequently commuted to a no-contest (after Lesnar was awarded the fight via decision) after he failed a drug test following the fight.
He has re-entered the USADA testing pool, a requirement for any fighter returning from retirement or hiatus, indicating that he will soon don the 4oz gloves once again and, judging by the video evidence above, he is as fleet-footed as ever — but how would he fare against Olympic wrestler Daniel Cormier?
It looks like time may tell on that one.
Comments
comments