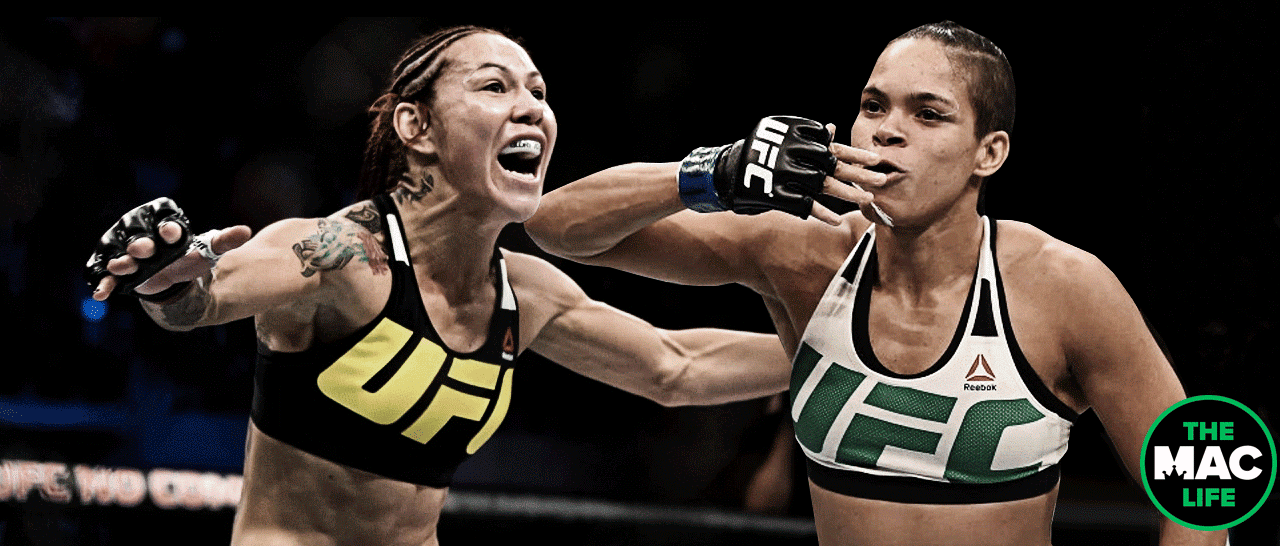 When Amanda Nunes posted a video of her struggling to get into a pair of jeans with the caption '145 never again', it turns out she might not have been joking.
Nunes, then just the UFC bantamweight champion, moved up to 145-pounds at the end of last year to defeat Cris Cyborg and claim the UFC featherweight title — making her the first female double champion in UFC history.
Since then, Nunes' next move has been unclear, with UFC president Dana White saying he didn't feel an immediate rematch with Cyborg was necessary. Following that, Nunes said she would want two years before a rematch, saying she wished to return to bantamweight before fighting at featherweight again.
Now, it seems that idea has also lost its luster.
After Cyborg posted on her social media pushing the rematch, Nunes responded with a message that will surely disappoint her fellow Brazilian.
"Sorry Cristiane but I'm done with 145," Nunes wrote. "My Goal was to be a double champ. But, now I can help you build the division. I got someone for you @Judo_Kayla is a true 145er"
The handle @Judo_Kayla refers to Kayla Harrison, a 2x Olympic Champion who holds a 3-0 record in mixed martial arts.
145 never again. pic.twitter.com/oR1LCFe7l6

— Amanda Nunes (@Amanda_Leoa) January 14, 2019
Sorry Cristiane but I'm done with 145. My Goal was to be a double champ. But, now I can help you build the division. I got someone for you @Judo_Kayla is a true 145er

— Amanda Nunes (@Amanda_Leoa) January 17, 2019
–
Comments
comments