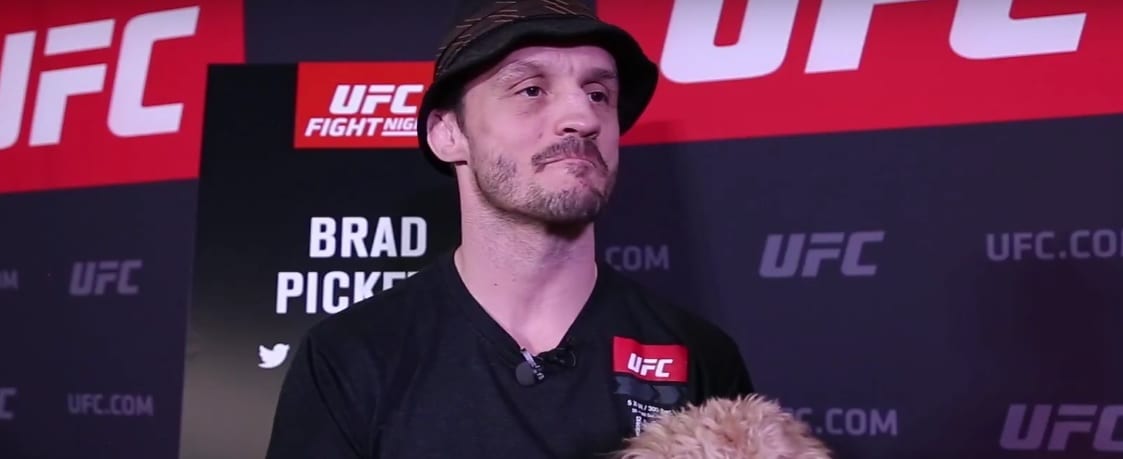 March 18th in London's O2 Arena is a date and place that Brad Pickett has been focused on for some time. The UK MMA veteran, now 38 years old, set his sights on the UFC's return to the city in which he made his fighting name as a fitting location to walk away from the sport for good.
Pickett was last seen in the cage losing a unanimous decision to Urijah Faber last December in the Calfornia Kid's farewell bout but, as Pickett says, being part of Faber's final fight had no impact on his own decision to walk away from the game — that decision was made months before.
"When I fought Iuri Alcantara I had this decision in mind. I hated that training camp. I had the worst training camp of my life. The fight got put back so I was away from my family for such a long time. It was really tough."
Pickett lost to Alcantara in under 2 minutes at UFC 204 via triangle choke submission in Manchester last October but Pickett says that it wasn't so much the defeat that bothered him, more the way that the fight played out.
"Losing is fine; I've lost many fights before. But losing in the manner that I did, it was really tough for me to take. I didn't get to do anything and I just thought to myself, 'What am I doing this for?'"
Pickett was originally scheduled to face Henry Briones in London this Saturday but when he was forced to withdraw through injury it sent the UFC scrambling for a replacement. Numerous fighters from Tim Elliott to Andy Young to Neil Seery registered their interest on social media but the promotion ultimately sided with Marlon Vera.
"The UFC got it sorted out really quick. Neil Seery threw his name in the had [and] I would have done it. It's the same thing, I threw my name in the hat for him when he was supposed to be fighting in his hometown, you know? I would have done that. I really appreciate it but I also I appreciate that I've got Marlon Vera.
"For me, it didn't matter who I fought — as long as I fought."
.
Comments
comments