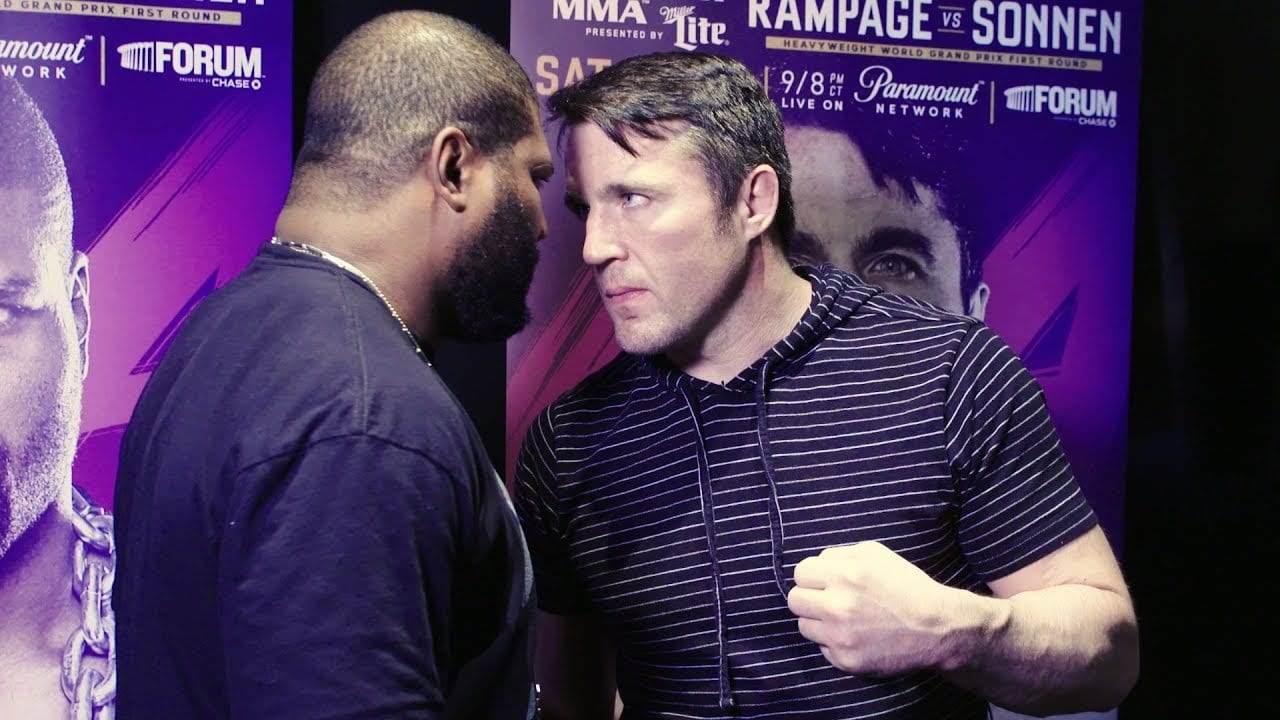 In two weeks time, Quinton 'Rampage' Jackson will meet Chael Sonnen in round one of the recently announced Bellator Heavyweight Grand Prix.
An old school tournament not so frequently seen in mixed martial arts these days, Bellator are playing host to an eight man bracket, with a number of recognisable names and faces who are all competing for the promotions heavyweight title.
On January 20th, Sonnen and Jackson will kickstart that tournament, with the winner going on to face the eventual winner of Frank Mir vs. Fedor Emelianenko. To promote the fight, Bellator have today released the first of three countdown videos, following both Sonnen and Jackson as they prepare for competition.
Check it out below:
–
Comments
comments