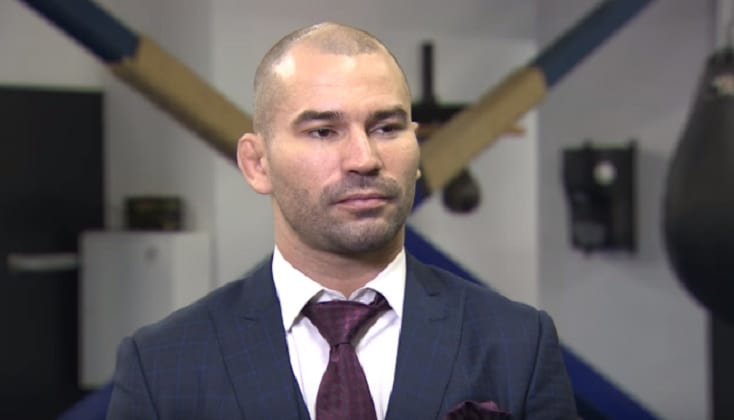 'The Russian Hammer' Artem Lobov, who declares himself as 'Born in Russia, forged in Ireland' in his Twitter bio, has returned to the country of his birth to assist in the training of Russia's FSO, the federal protection service tasked with protecting state officials all the way up to the level of Russian president Vladimir Putin.
The 31-year-old SBG Ireland fighter is a regular visitor to Russia owing to his commentary duties with Fight Nights Global and is one of the biggest stars in the ever-developing sport of mixed martial arts in his homeland. During a recent visit Lobov held a training seminar for members of the FSO which RT lists as one of the Kremlin's most secretive training bases in Moscow.
Speaking after the seminar, Lobov spoke of the honour of being invited and said that several of the military personnel he worked with have potential to follow mixed martial arts careers of their own.
"I was absolutely honored to be invited to the Kremlin," Lobov said. "It has been a dream of mine ever since I was a kid. And of course I never even dreamt to be invited to train special forces. So I was very excited, and I enjoyed every second of it.
"The guys were very well trained. They weren't just a regular type of guys. They were trained professionals. I always enjoy it a lot more when I get to train people that understand what fighting is. The main thing in fighting is not just skills. Skills can be learned. It's the heart. And these guys are ready to give their life for their country. So they would be great fighters, no doubt in my mind.
Conor McGregor team member Artem Lobov puts federal guards through paces inside Kremlin https://t.co/cHs4pzsTqP @RusHammerMMA @TheNotoriousMMA @RTSportNews pic.twitter.com/nPOtkmJOwL

— RT (@RT_com) December 21, 2017
RT, which is Russia's state-sponsored broadcaster, then asked Lobov who would win in a fight between Conor McGregor and Vladimir Putin to which 'The Russian Hammer' replied: "Conor versus Vladimir Putin? This is a tough one, you know. I'm not really sure how that one would play out. But obviously they are in different businesses. Conor is in the business of mixed martial arts, and Vladimir Putin is the number one politician in the world. And both of them are the best at what they do."
You can view the full interview with Artem Lobov below.
Lobov's friend and training partner Conor McGregor took to Instagram to offer his congratulations, adding that he hopes to one day compete in Russia.
He wrote: "I am proud of my brother Artem @rushammer Lobov. Inside the world famous Kremlin compound discussing and teaching our training methods to the Russian federal reserve on behalf of Russian President Vladimir Putin.
"One day soon I will visit Russia and potentially compete there for my Russian fans, alongside my brother Artem. Thank you to all our Russian supporters for recognising our lifetime of hard work and supporting us along the entire way!"
Comments
comments