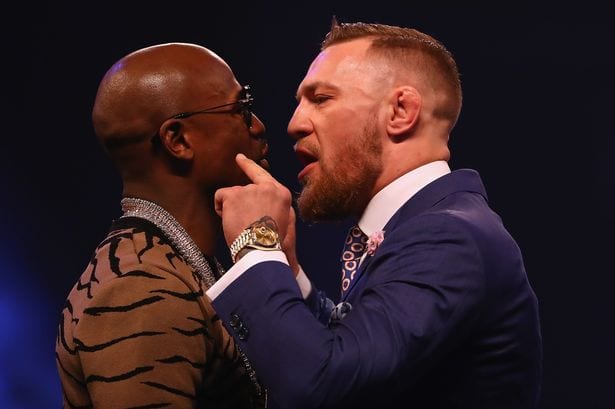 Last August's historic boxing match between Conor McGregor and Floyd Mayweather had its ramifications felt all across the globe but perhaps nowhere more so than in McGregor's native country of Ireland.
The Las Vegas showdown between the world's two most popular combat sports athletes garnered 26% of a public vote conducted by the Teneo Sports' Sponsorship Index. Irish footballer James McClean's goal away to Wales in the World Cup qualifiers came in second place with 13% of the vote. Third and fourth place were reserved for GAA, with Joe Canning's winning point in the All-Ireland hurling semi final coming in third spot and Dean Rock's winning score for Dublin in the All-Ireland football final was voted into 4th place.
The greatest Irish sporting achievement of the year went to Katie Taylor whose WBA world lightweight title win took in 16% of the vote. Galway and Dublin's All-Ireland triumph came in second and third place respectively. The Irish soccer team's win against Wales was fourth, while the rugby team's record-breaking win against South Africa last month came in fifth spot.
Katie Taylor was also voted as Ireland's most admired sports star with 21% of the vote, while soccer was confirmed as Ireland's favourite sport.
"This is the eighth year of this research amongst the general public and every year it throws up some very interesting findings which generate plenty of debate and I expect this year to be no different," stated Kelli O'Keeffe, MD of Teneo Sports as quoted by The Journal.
"In a lot of people's opinions female sports in this country crossed the Rubicon in the last twelve months. Katie Taylor has always been to the fore in this research but this year we're seeing the impact that the Women's Rugby World Cup had on the nations' consciousness and the appeal of the Dublin ladies football team for example.
"It's also clear that the phenomenon that is Conor McGregor is growing and bridging age divides. His fight with Mayweather was met with a wide variety of opinions but one thing is for sure, it was definitely memorable."
You can view the full poll results below.
Soccer remains Ireland's favourite sport; Katie Taylor is our most admired sports star & McGregor v Mayweather is the most memorable sporting moment of 2017. These are some of the key findings of our annual research amongst the general public. #TSSI pic.twitter.com/j1TJMFumJc

— Teneo PSG Sports (@TeneoPSGSports) December 21, 2017
.
Comments
comments