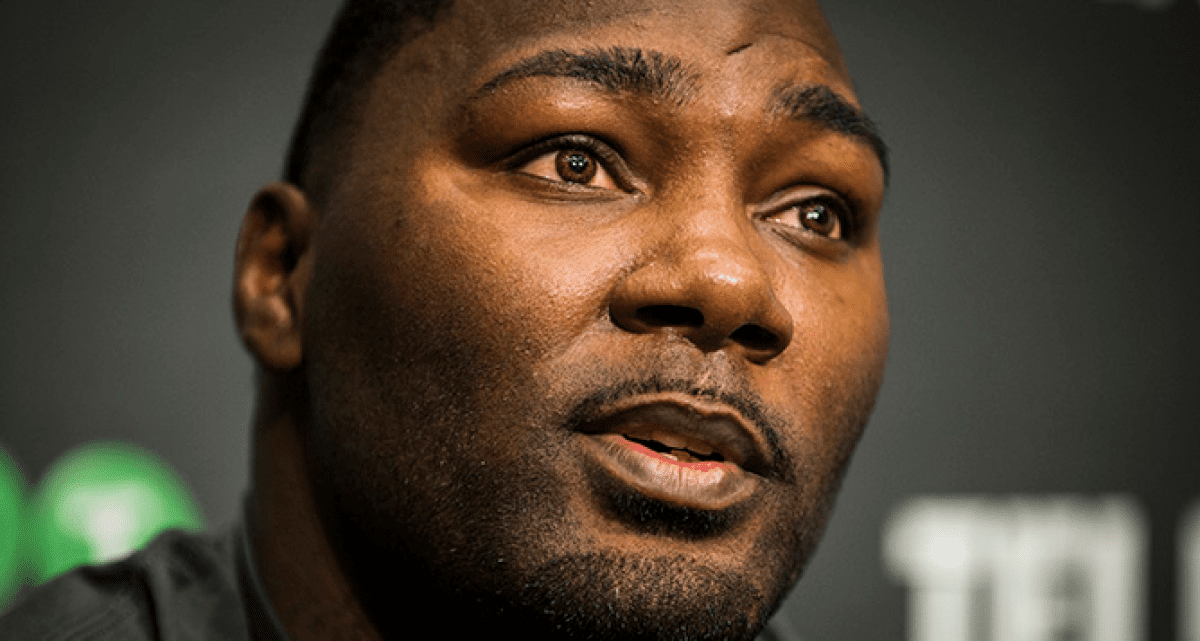 While fans (and Jon Jones) might be unimpressed with Daniel Cormier seeming to struggle with making weight this morning, you won't see Anthony Johnson as worked up.
The UFC light heavyweight contender has swept any concerns that Cormier was pushing down on a towel to help him reach the cut off weight of 205-lbs to one side, and instead cares only about the task ahead.
"You know what, I've been getting texts left and right," Johnson said, speaking to UFC on Fox. "It's not a big deal right now. We'll handle everything after the fight. Right now I gotta stay positive adn focus on the fight and that's it."
However, it wasn't just Cormier who created a bit of drama this morning. Johnson emerged to step on to the scale with only a few moments left in the allotted time this morning, although he says that was more to do with his own scale being wrong than anything more nefarious.
"Definitely wasn't taking my time [intentionally]," he said. "My scale was off by like, a pound and a half or two pounds. That's why I weighed in at 203, it wasn't on purpose. It made me look good in the process with everything that happened, but you know what, I'm just going to focus on the fight and not worry about anything else."
But, despite all the issues and hectic day of weigh-in's, it seems this fight is definitely going ahead.
—
Comments
comments