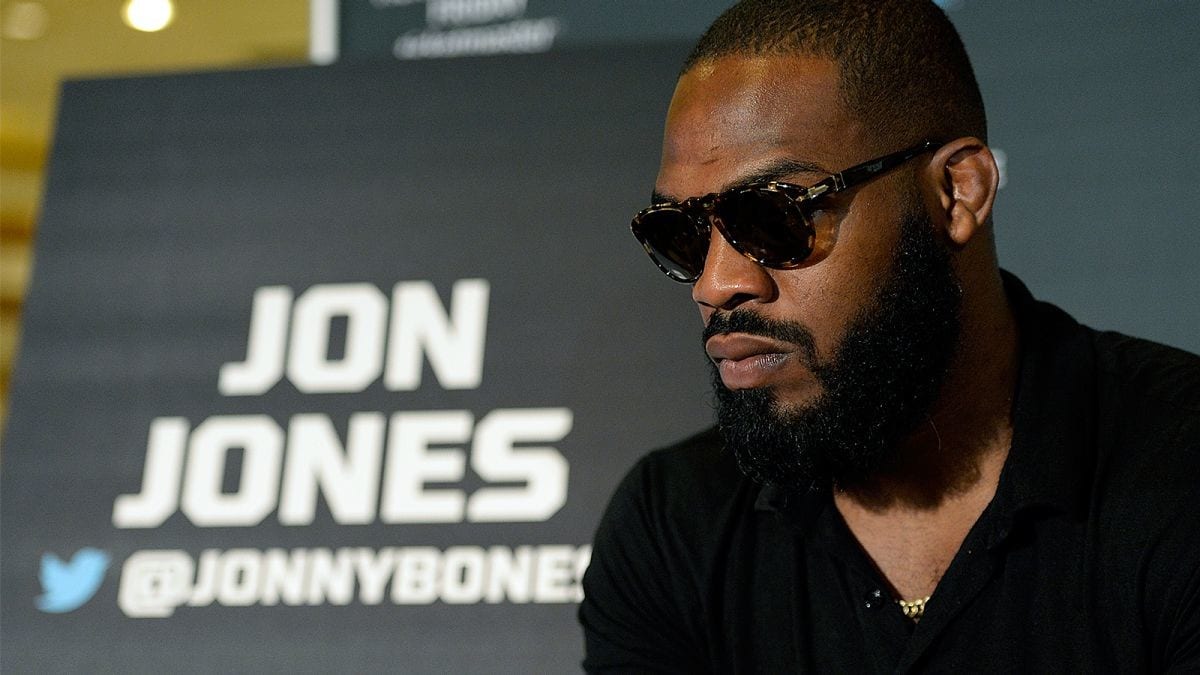 Jon Jones and Daniel Cormier's rival continues to be one of the most heated ever seen in UFC history.
After the UFC light heavyweight champion Cormier has taken a few shots at Jones throughout the week due to the former champion's arrival in Buffalo to watch the fights this weekend, Jones made sure to fire back during a media scrum today.
Reacting to the controversy this morning, where Cormier appeared to leverage himself on a towel to make the divisional weight of 205-lbs, Jones slammed his old foe, claiming that Cormier had clearly cheated and gotten away with it.
"That was absolutely nuts," Jones said. "I couldn't believe what I was witnessing. If you focus on his hands you can see him looking down and balancing out his weight just right to make 205. What a clever trick. Pretty dishonest of him.
"The crazy thing was that it was allowed to happen. I would imagine there would have to be some sort of commission or something to go back and see this blatant foul play and address it. They just completely got away with doing one of the dirtiest things I've seen in sports."
It's all fuel to the old fire between the two. Despite the fact Jones has been flying under the radar for the most part since his suspension was enacted, the bad blood has clearly gone nowhere. Earlier this week, Cormier declared Jones to show himself as being "very desperate" by showing up to attend this weekends event. Jones, unsurprisingly, is unimpressed by such comments.
"That's the stupidest shit I have ever heard," Jones said.
And in regards to the talk he would be brought into the cage to face off with Cormier should he win? Not going to happen, apparently.
"I'm not going to go in there and harass the guy," Jones said. "I want him to enjoy his last moments of being champion."
—
Comments
comments