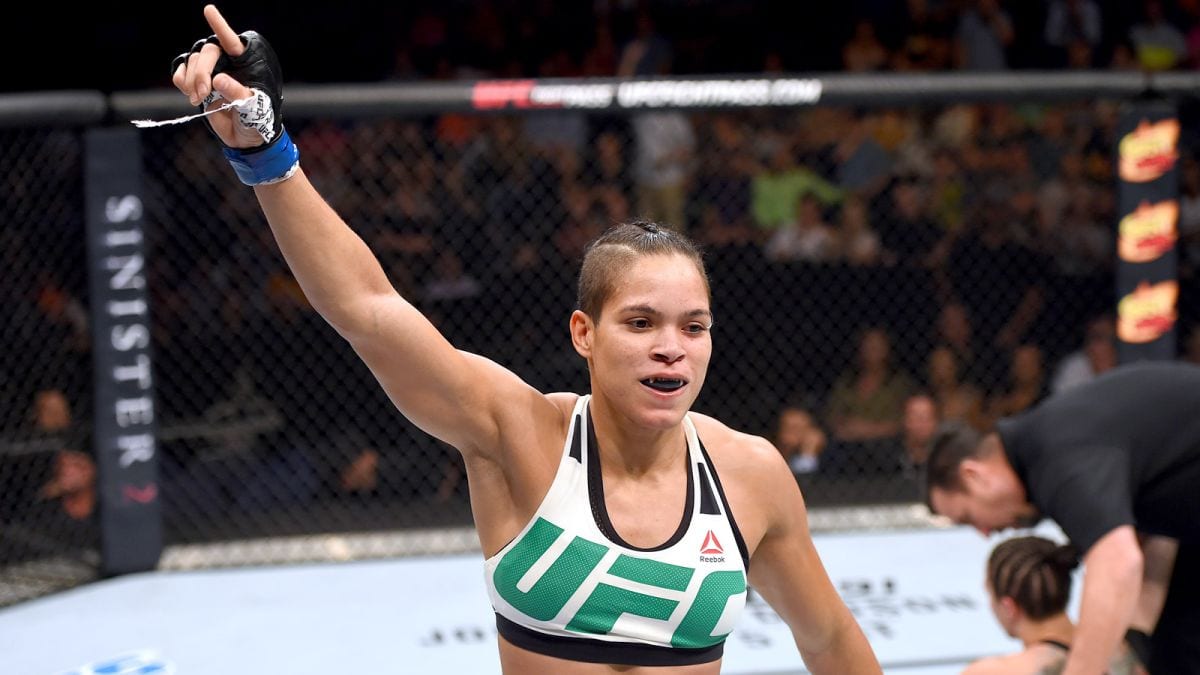 It was hyped as being the best women's mixed martial arts had to offer going in, and the technical nature of the contest didn't disappoint. At UFC 215, Amanda Nunes defeated Valentina Shevchenko in a split-decision.
It was a far more technical affair than most had anticipated. Instead of Nunes coming out brawling in the first few rounds, the two traded shot for shot, each looking for their technique to win the day.
In the end, no strike proved to be decisive, and the contest went to the judges decision, which went in Nunes' favour (albeit split) 48-47 x 2 against 47-48. Not that Nunes was surprised.
"I know everything Valentina's going to bring tonight," Nunes said in her post-fight interview. "I made sure going to the gym … I make sure I'm sharp in everywhere. I make sure in [the later rounds] she's the one getting tired not me.
"I'm not concerned at anything. I knew in the last round I would go to the takedown, and it would take the round for me."
The challenger loosening up in round 2!!

How do we have it? 1-1? 2-0?@Amanda_Leoa | @BulletValentina | RD 3 up NOW #UFC215 pic.twitter.com/vIMyXgBJOv

— #UFC215 (@ufc) September 10, 2017
We head to the final round!!

2-2? How we scoring this?! #UFC215 pic.twitter.com/P9RqkPyhpf

— #UFC215 (@ufc) September 10, 2017
For her part, Shevchenko was biterally disappointed by the deciison, claiming none of Nunes' strikes had done anything to substantially damage her or sway the fight.
"For all five rounds, she didn't hit one time," Shevchenko said. "Nothing significant … Even when I was on the ground, I hit very hard from the ground from the back position. I really don't understand why [the judges scored it like this].
"She didn't win this fight. Not one punch."
Perhaps this rivalry at 135-pounds may not be over just yet.
Comments
comments