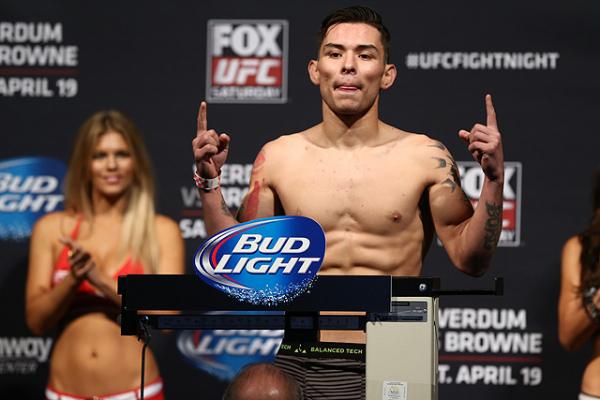 Ray Borg might be missing UFC 215, but that doesn't mean he's not paying attention.
The UFC flyweight contender was ruled out of his title fight against pound-for-pound great Demetrious Johnson late on Thursday, citing an illness that was too much to overcome. While Borg has had numerous weight issues in the past, particularly in reaching that 125-pound limit, his initial statement denied the weight was a factor.
During the pay-per-view on Saturday night, Borg clearly became irritated with the bombardment of Tweets he was receiving, and went on a rant to put some rumours and grievances to bed.
You dumbass, 1 that was suppose to be just a funny caption and 2 it wasn't weight cutting issues.

— Ray Borg (@tazmexufc) September 9, 2017
Just tired of all you duche bags so quick to bash us without really knowing what happens.

— Ray Borg (@tazmexufc) September 10, 2017
I showed up to all my media obligations with intentions to fight.

— Ray Borg (@tazmexufc) September 10, 2017
As of yet, it's been unconfirmed if Borg will remain number one contender, but rumours persist that the UFC are looking to re-book the title fight for UFC 216.
Comments
comments