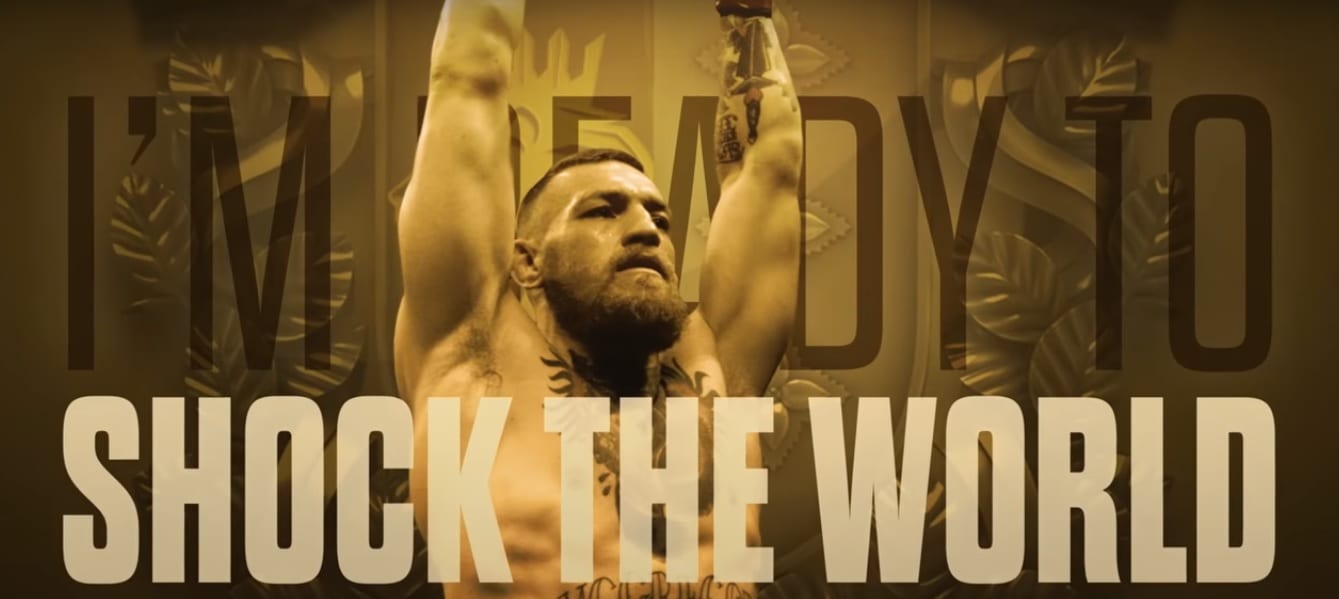 At yesterday's Floyd Mayweather media workout in Las Vegas Leonard Ellerbe, CEO of Mayweather Promotions, told the assembled press that the Aug. 26th boxing match between Conor McGregor and Floyd Mayweather will be one of the most star-studded events in Las Vegas' storied combat sports history.
All metrics, he said, are trending to surpass the biggest pay-per-view events in the fight capital of the world and as such, Ellerbe says that celebrity interest in the fight is larger than ever before. Matt Damon, Lebron James, Angelina Jolie and others were all named directly by Ellerbe as public figures who will be in the T-Mobile Arena on fight night and, as you might expect, several figures in the music world are invested in the fight too (we're looking at you, Drake).
Grammy-nominated solo artist Aloe Blacc is another artist who has become entangled in the 'billion dollar fight'. Blacc, who performed at one of the legs of the press tour last month, has contributed to an official Showtime promo video for McGregor vs. Mayweather — and you can check it out below.
.
Comments
comments