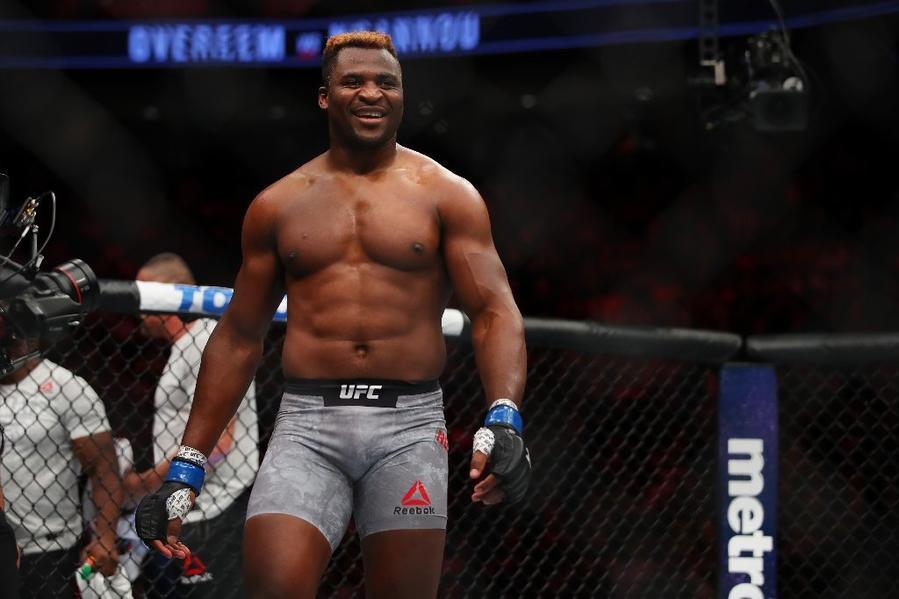 Add another insane first round finish to Francis Ngannou's record.
The sensation met former heavyweight champion Junior Dos Santos in the main event of UFC Minneapolis to cement who was the most logical number one contender for the heavyweight title — whether it be Daniel Cormier or Stipe Miocic who possesses it come August 18 — and he answered the question emphatically.
The pair traded brutally heavy leg kicks for the opening stanza of their contest, until Dos Santos threw a punch that missed, the momentum took him around entirely and Ngannou took his opportunity, landing huge blows that dropped the Brazilian en route to finishing him.
NGANNOU'S. POWER. IS. STUPID!!!! pic.twitter.com/SsFGP5DPMe

— #34 (@ftbeard_17) June 30, 2019
TOO MUCH! TOO POWERFUL! #UFCMinneapolis pic.twitter.com/IHvyzuQ4v1

— UFC (@ufc) June 30, 2019
And almost as quickly as he earned his win, Ngannou demanded his shot.
As soon as Jon Anik put a microphone in his face after the victory, Ngannou said there was nothing else but the winner of Cormier vs. Miocic.
"I feel very good. I'm very happy and I hope the UFC realizes that I deserve the title shot and the winner of DC and Stipe," he said. "There's nothing else. I need my respect. I deserve it."
Ngannou last had a world title shot when he fought Stipe Miocic in January of last year. While that showing left him unsatisfied, his wins since have proven he's still an absolute force to be reckoned with.
Comments
comments