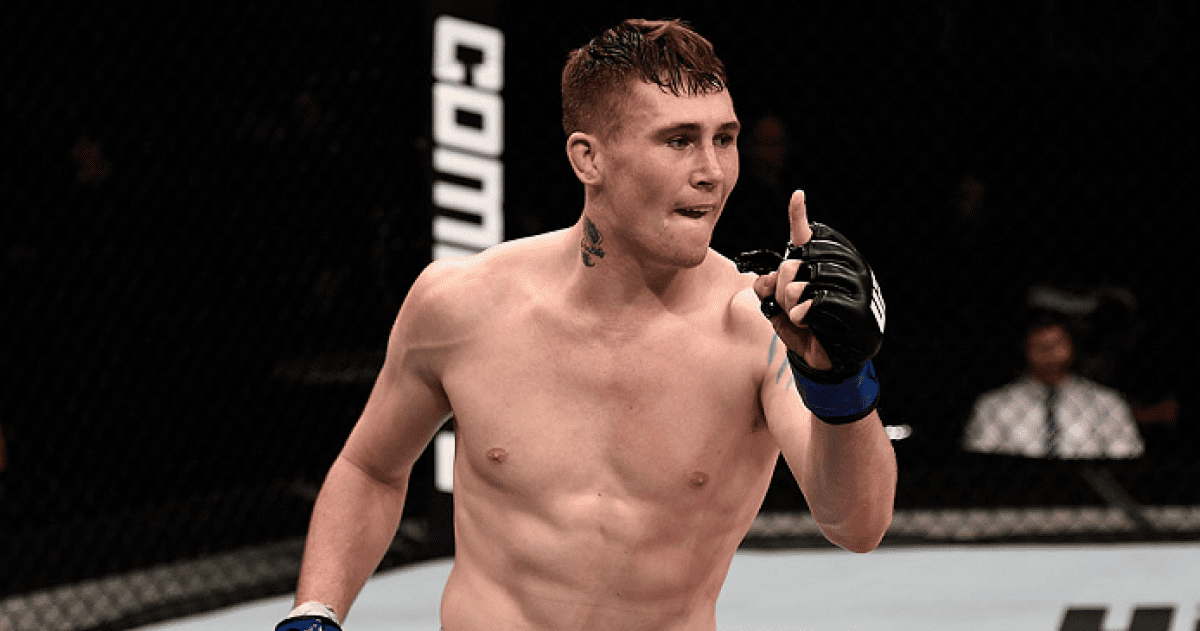 As the cheers rained down from the fans in the Echo Arena, Darren Till looked like he'd broken into superstardom. But, the moment he got backstage victorious, the Scouser already had thoughts of bigger and better for next time. 
Anfield stadium is the home of Liverpool FC, Till's supported football club. It seats around 54,000 every other weekend, and in Till's eyes is the perfect venue for his next contest. So perfect, he says, that he'll be trying to convince UFC president Dana White that he should compete there — not in the UFC home of Las Vegas — next time out.
"We'll see, I wanna bring [the UFC] to Anfield," Till said, speaking at the post-fight press conference. "America's amazing, I've never fought there. The pay-per-views, we all know, are in Las Vegas and Madison Square Garden. Why can't I be the guy to bring the UFC to a arena [or] stadium here in England, here in Liverpool? Why can't I do that? Who's telling me I can't? It doesn't matter who you are. I'll say 'Fuck you!' I don't care. To me, I want a stadium event to happen, a pay-per-view at Anfield.
"I've had the dream of the Echo Arena, that's been done now. Now it's Anfield. So, you know, Dana's the boss but manifestation. That's what it's all about."
Currently, all signs point to Las Vegas for Till's next outing. Even last night, White immediately said he wanted Till to compete in Vegas next when asked about the Scouser's next move. While Till isn't going to refuse the bosses instructions, he will push for the stadium show he's clearly visualised.
"I'm not going to refuse Vegas," Till said. "If Dana says 'Darren, you're fighting in Vegas' then OK. But I'll try to convince him I'll say, 'Listen, believe in me the way I believe in myself'. Yeah, 10,000 might travel over [to Vegas] but 65,000 will fill Anfield and, sitting with seats, maybe more.
"I know I can fill that shit out, trust me."
Comments
comments