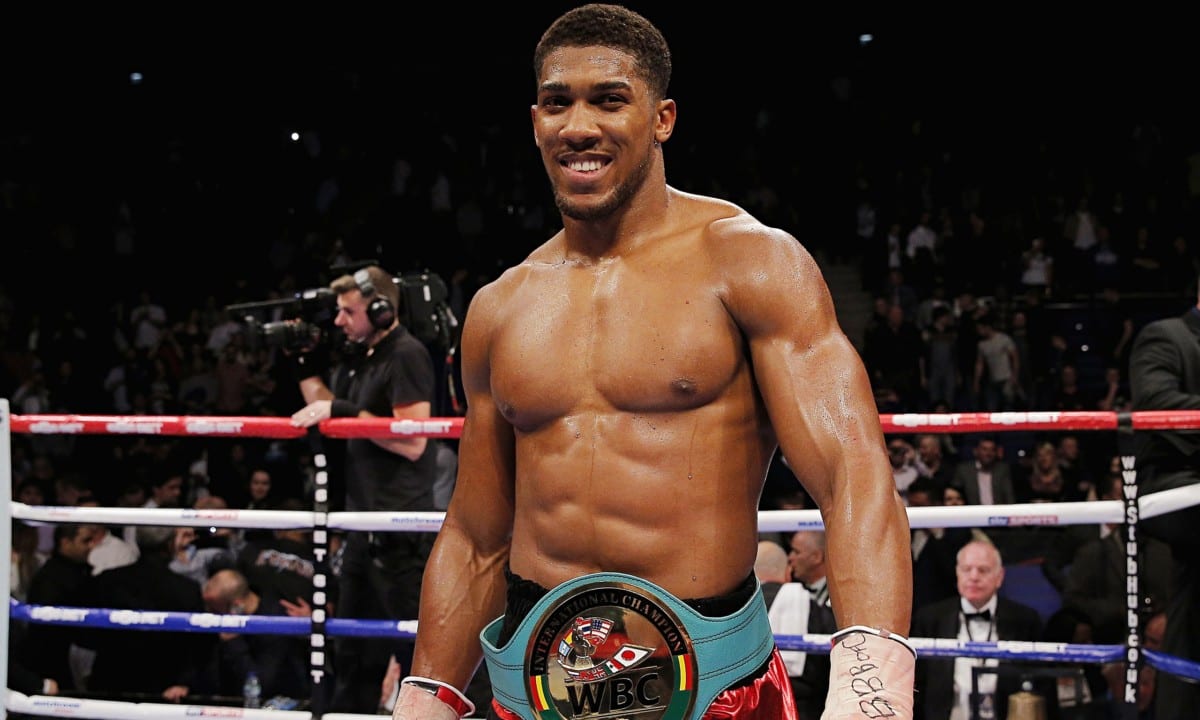 Dana White admits he has an interest in promoting world heavyweight champion Anthony Joshua in the United States but denies making a big money offer for the Englishman's promotional rights.
It was reported earlier this year that White was considering an offer to make Joshua the first big name acquisition to appear under the Zuffa Boxing banner. Joshua is represented by Eddie Hearn of Matchroom but despite his recent fights appearing on Showtime in the United States, his profile across the Atlantic remains relatively low.
Speculation persists that the undefeated Joshua is on the a collision course with American heavyweight Deontay Wilder in what would likely be the biggest boxing match of 2018 and White says he can help in making Joshua a bigger name on the US scene but says that he hasn't submitted a monetary offer for him.
"I never made him an offer, ever," White said as per The Express. "I never made him an offer. We were supposed to meet. But we never talked money or we never did anything.
"That isn't even, really, the kind of deal I was looking to structure. Because when we talked, he had told me he was going to stay with Eddie Hearn. He told me he was going to stay with Eddie.
"He was never going to get rid of Eddie Hearn and that was never the plan. Like I was trying to move in and steal him from Hearn. The deal was that I felt we could add a lot of value to them in the United States. So we could cut some kind of a deal for the US. He's big in England, everybody knows who he is in England. And I have the machine to make him big in the United States. That was the plan."
If White would be able to help broker a bout between Joshua and Wilder in which all four iterations of the boxing heavyweight title would be on the line it would be something which would likely interest Hearn and Joshua but it appears increasingly unlikely that Joshua will represent Dana White's Zuffa Boxing in any real capacity.
Comments
comments