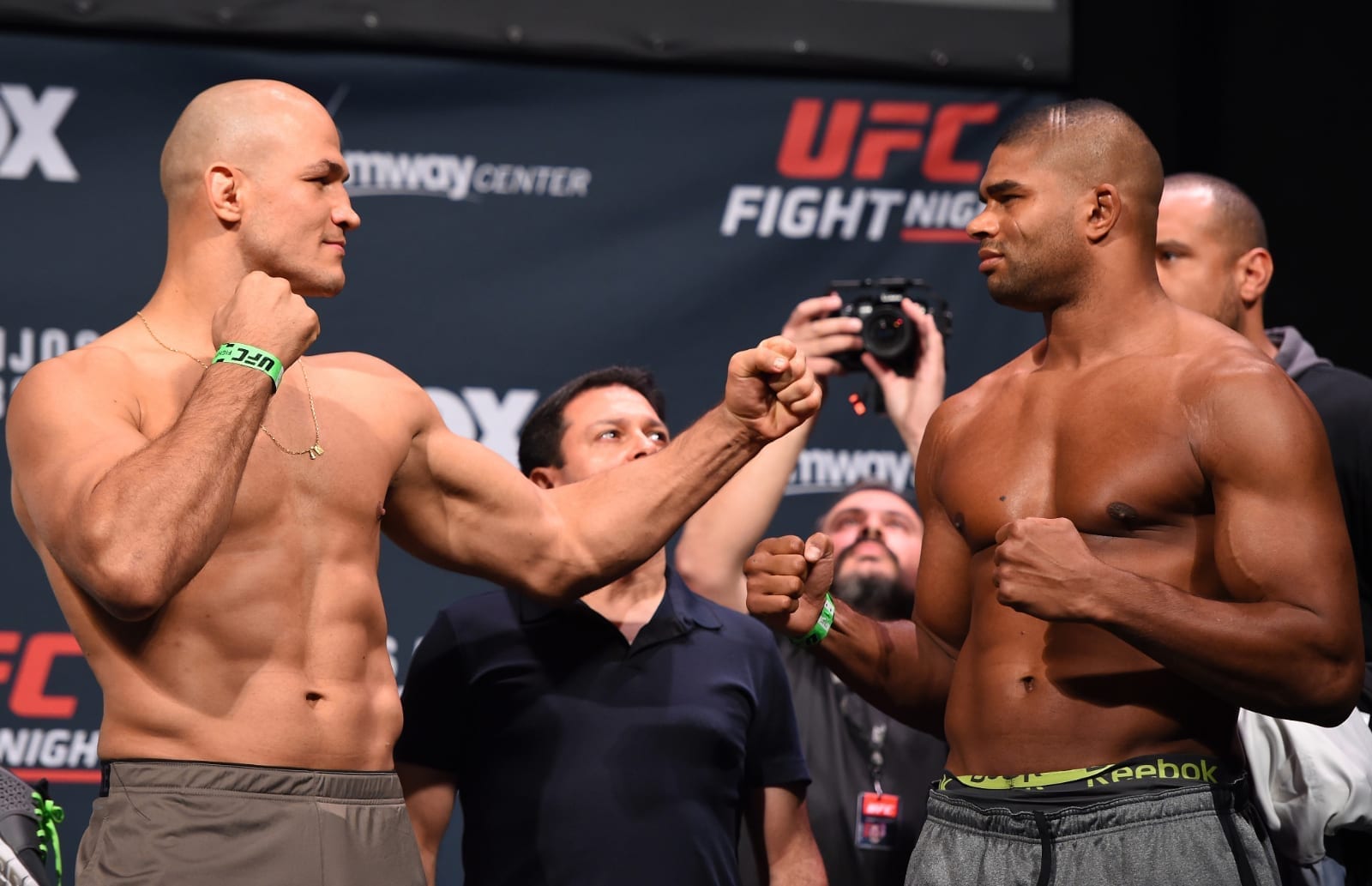 It was announced some months ago that a wave of cuts were expected to be forthcoming for the UFC roster, with Dana White stating that some fans may be surprised by the names of some of the fighters being let go.
Late Wednesday it was confirmed that two of those names are Junior Dos Santos and Alistair Overeem — fighters who have a combined 97 professional fights and rose to the top (or at least near the top) of the heavyweight rankings at points during their extended tenures with the organisation.
Overeem, 40, leaves the UFC after losing by second round knockout to Alexander Volkov in his last outing, a loss which stopped a two-fight win streak after finishes of Augusto Sakai and Walt Harris in his prior two fights.
Former world heavyweight champion Dos Santos, 37, bounces out of the UFC on the back of four straight defeats, all of which were finishes before the end of the second round. Most recently, he was beaten by second-round TKO by highly-rated French heavyweight Ciryl Gane in December.
Both Overeem and Dos Santos faced each other in the UFC way back in December 2015 in a fight won by the Dutchman by second-round TKO.
Dos Santos' UFC tenure will be best remembered for handing Cain Velasquez the first loss of his professional career with a stunning first-round finish on the UFC's debut Fox card a decade ago, while Overeem's standout moment was inarguably his early finish of Brock Lesnar in what was Overeem's UFC debut  also in 2011.
Comments
comments