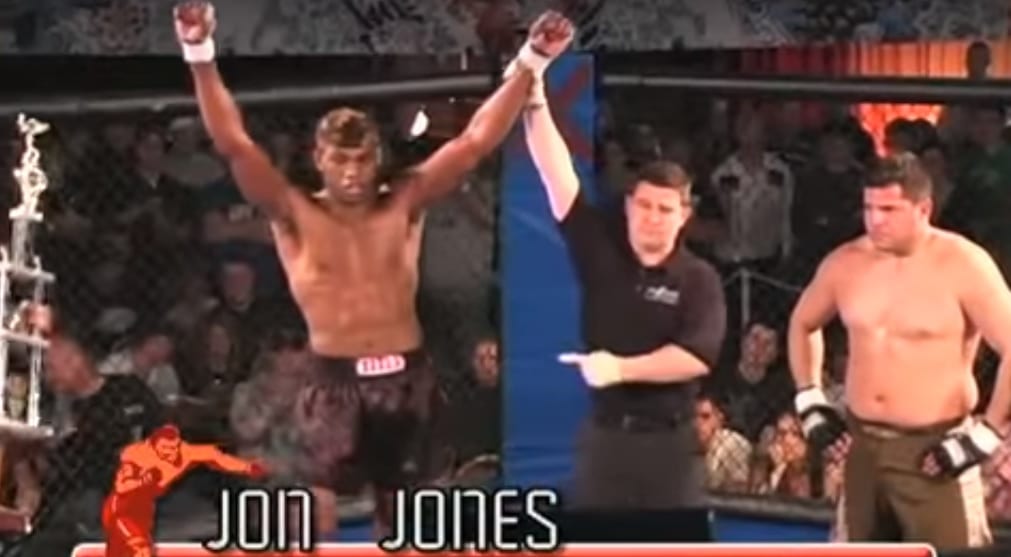 On April 12th 2008, an unknown 21-year-old fighter made his professional mixed martial arts debut in a regional show in Boxborough, Massachusetts, just a few months removed from the first time he ever walked into a fight gym. Less than a decade later, Jon Jones is hailed as the greatest light heavyweight fighter the sport has ever seen.
Brad Bernard, then a 0-1 professional, was tasked with being the unfortunate opponent for the beginning of Jones' dominance on the sport, something which hasn't diminished in the decade which followed. The bout took place at an event called FFP Untamed 20, with Jones' appearance towards the bottom of a card which was headlined by Nate Kittredge and Lance Everson.
Jones won the contest after a little over 90 seconds in what was technically a heavyweight bout, contested at 210-pounds. He would go on to win a further 5 bouts in just 3 months, bring him to the attention of the UFC where, incredibly, he made his debut at UFC 87 — just five months removed from his debut fight.
The rest, as they say, is history.
.
Comments
comments