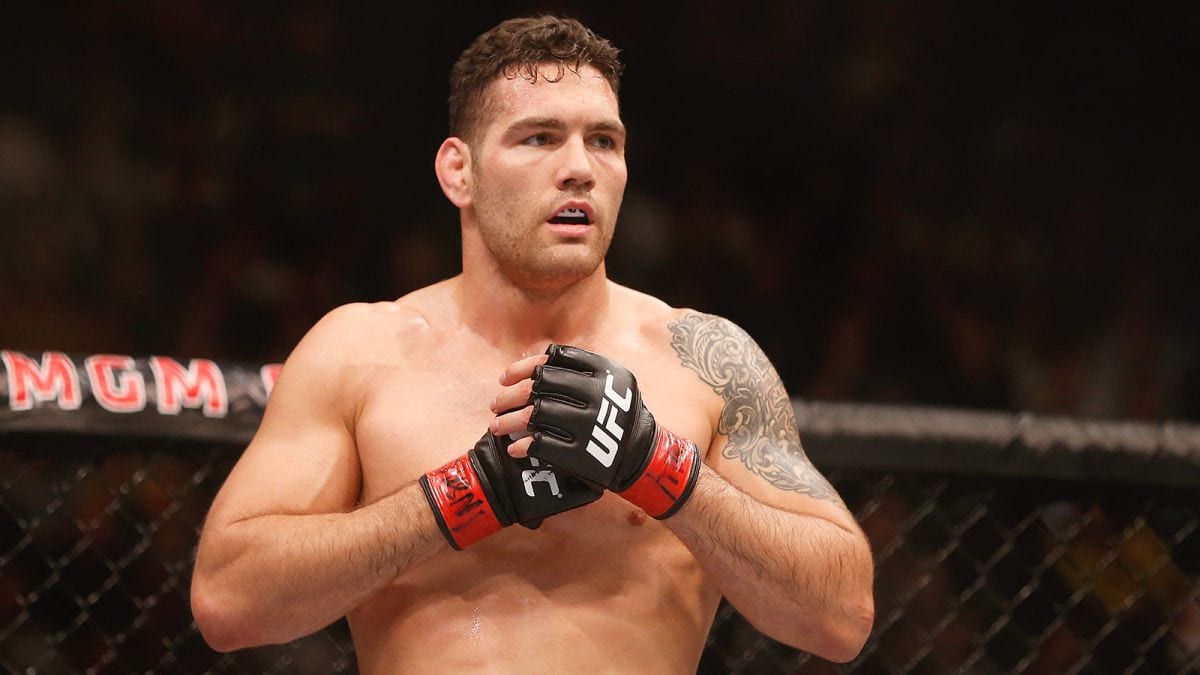 After going without victory for three successive bouts in the division in which he was once the undisputed king, Chris Weidman's win against Kelvin Gastelum last week has served notice that the Serra-Longo product is once again a key player at 185-pounds.
Immediately after his third round submission win in New York Weidman turned up the heat on current middleweight champion Michael Bisping in his post-fight interview, positioning himself as knocking at the door for a title shot once a winner is declared in the upcoming bout between Bisping and interim champion Robert Whittaker.
Fitting in with his role as chief instigator in the middleweight division, Bisping didn't take long to retaliate on social media and lambasted Weidman's father who celebrated his son's victory in the cage with him last weekend.
Hey are u talking to me or are u talking to my Dad? I cant tell who you're looking at ?? 👀 #family

— Chris Weidman (@ChrisWeidmanUFC) July 23, 2017
Appearing on this week's edition of The MMA Hour (as reported by Bloody Elbow), Weidman elaborated on his disdain for Bisping.
"The gloves are off with him," he said to Ariel Helwani. "He ripped up a Cuban flag right in Romero's face between rounds during the guy's fight for a championship, so the guy doesn't care about anything. And then right away, I do the cross-eyed thing, he comes right at my father, he comes at my family.
"He can say anything he wants about me, he can talk about how ugly I am or anything about my face or my body or whatever, or my career. Come at me all you want. But this guy, then he comes after my father? So yeah, whatever, he's an idiot."
There is something of an unwritten rule in the combat sports community which states that bringing up a fighter's family is a below the belt shot, as evidenced by the blows that Michael Chiesa and Kevin Lee recently came to at recent UFC press event.
Weidman stated that, while he was "embarrassed" by his father's celebrations in the cage, Bisping shouldn't have used that as an excuse to criticise him.
"He definitely embarrasses me, but you can't change your family. My dad is over 60 now, you've got to love people for who they are," Weidman continued. "He's my dad and obviously he loves me and is supporting me, he's happy for me, so it's hard to control his emotions while I'm in the middle of a lot stuff going on, so it is what it is. At the end of the day, it doesn't give Michael Bisping the right to open up his mouth.
"I might go to Anaheim just to find Mr. Bisping, who wants to bring up my family. I'm going to slap him in his mouth."
Comments
comments