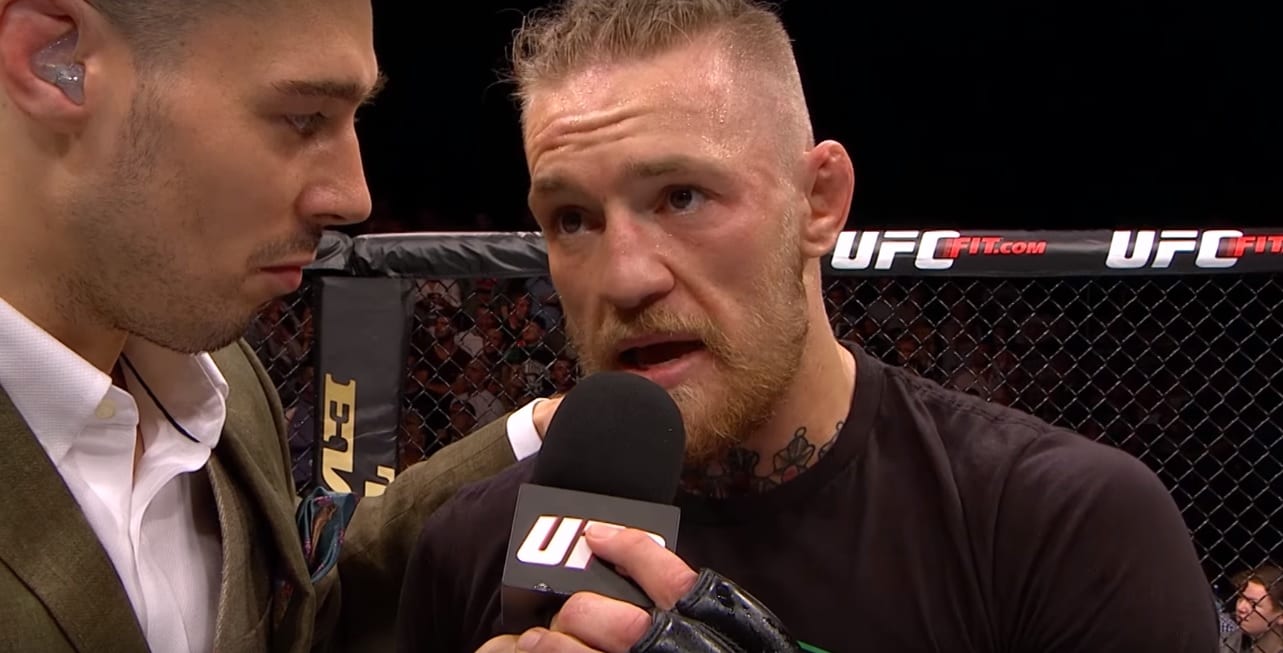 Seldom have more prophetic words come in a post-fight interview than those uttered by Conor McGregor inside an Octagon in Dublin three years ago today.
McGregor had just made good on his prediction by defeating Brazilian fighter Diego Brandao by TKO inside the first round, sending the hometown crowd into eardrum-piercing raptures on what was — and will be for a long time — the single greatest night in Irish MMA history.
As McGregor noted in his interview with Dan Hardy, it was a "clean sweep" for the Irish fighters on the card.
"My team-mates went 3-0 tonight," McGregor said. "Paddy 'The Hooligan' Holohan, a rear naked choke, absolutely beautiful. Cathal Pendred, an out-and-out Irish warrior. I mean you can't beat that guy, you cannot beat him. Neil Seery, Gunni Nelson — phenomenal performances. I fed off that.
"It was a clean sweep for the Irish. I said it last year, we're not here just to take part – we're here to take over!"
In McGregor's case, that formidable boast has proved to be true. Three years later the young Dubliner, who was making his return to the UFC after spending nearly a year on the sidelines recovering from a knee injury, is just weeks away from facing Floyd Mayweather in what will likely be remembered as one of the biggest combat sports spectacles of all time.
And much like so many other aspects of his career, Conor McGregor saw it before anyone else did.
Watch the interview in full via the player below:
.
Comments
comments