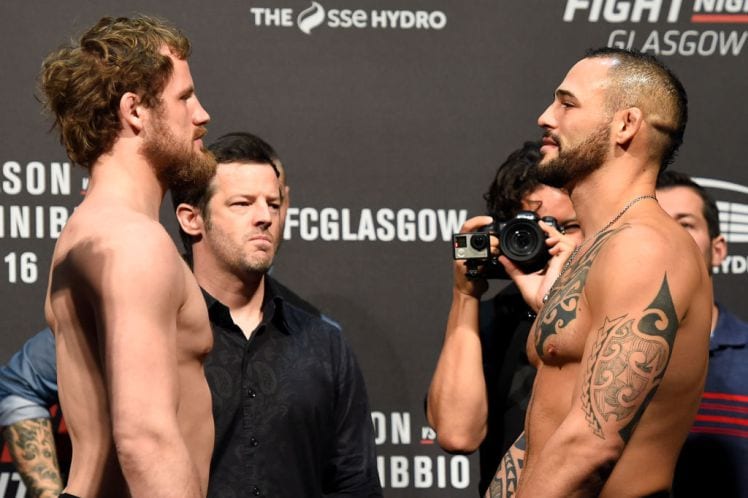 Gunnar Nelson and his team are expected to officially appeal the result of the loss Nelson suffered at the hands of Santiago Ponzinibbio at UFC Glasgow last weekend. 
As per a report from MMA Plus, Nelson and his team are unhappy with a series of eye-pokes sustained in the opening exchanges of the fight which they contend played a large part in the conclusion of the contest. Ponzinibbio was awarded the victory by knockout 82 seconds into the first round after dropping Nelson with strikes against the cage.
However, replays of the bout showed the Argentinian fighter 'pawing' out with extended fingers — a move which is now outlawed and considered a foul. Four eye pokes (two in each eye) appear apparent when examining the footage, with Nelson also saying that he was seeing double in cage as a result of an eye-poke moments before Ponzinibbio landed the fight-altering right hand punch.
Speaking to MMAFighting, Nelson said: "I don't like to make excuses, but this is the truth, how I feel anyway, is I should have stopped the fight when I got poked. I should have stopped it then because I'm seeing two Ponzinibbios in front of me. And that was like that until I remember standing up and the fight was over.
"I should have just stopped the fight, recovered my eye, and carried on from there," he continued. "But I didn't, and here we are now. You win or you learn, and I'll definitely learn from this."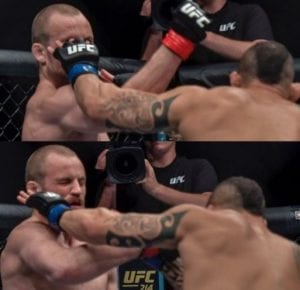 Image: MMA Plus
Doubt it was gameplan or intentional but try having depth perception after getting fingers shoved in eyes repeatedly https://t.co/66H6YrTT6T

— Coach Kavanagh (@John_Kavanagh) July 17, 2017
Picture Jerry McCarthy / KO! Media
Comments
comments