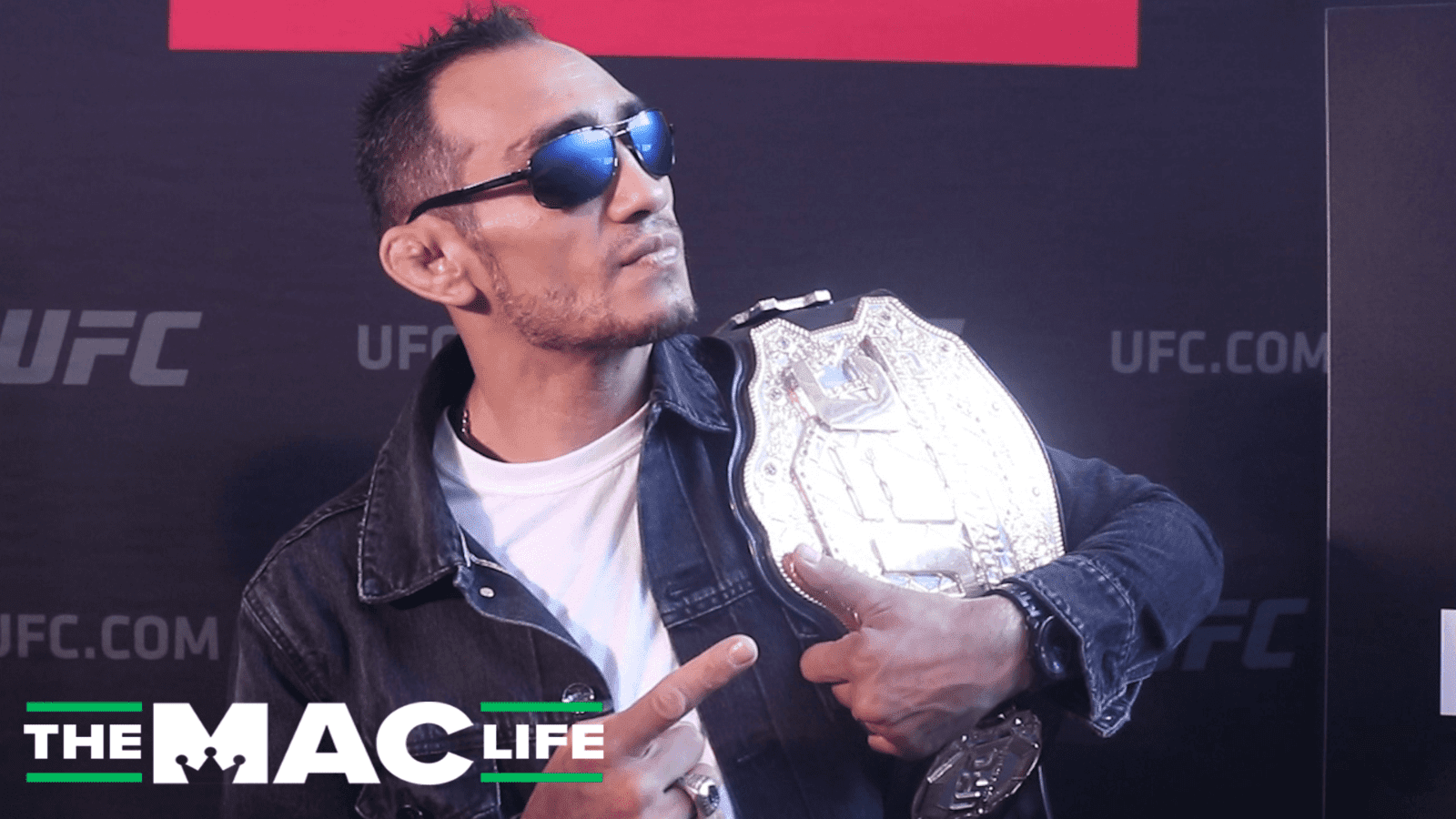 Let's try this again, shall we?
Days after the UFC's attempts to stage their UFC 249 card this weekend on tribal land in California were shelved due to pressures placed upon Dana White by the top brass at ESPN and Disney, it was announced late on Tuesday by the UFC president that they are pushing ahead with a May 9 card to be headlined by three title fights — chief of which will be the interim lightweight title match between Tony Ferguson and Justin Gaethje, originally scheduled for this weekend.
There is as of yet no confirmation as to where the event will take place but its date was intended to house the UFC 250 card which was set for Brazil. That was to be headlined by Henry Cejudo vs. Jose Aldo, but the former featherweight champion will now be replaced by another ex-title holder in Dominck Cruz.
Other bouts like Amanda Nunes vs. Felicia Spencer and Donald Cerrone vs. Anthony Pettis were also announced by White.
For Tony Ferguson, this short notice rescheduling is nothing new. The longtime athlete posted to Twitter once news of the re-booked Gaethje fight became known and suggested that the latest date for the fight is nothing new to him and suggested that he has been dealing with short notice athletic contests through his entire varsity career.
"Varsity🥇Mentality" Professional Fight♟Prep 💪🕶 -CSO- 🇺🇸🏆🇲🇽 #ufc249 # ChampShitOnly™️ pic.twitter.com/k1ECTOeCz1

— Tony Ferguson (@TonyFergusonXT) April 15, 2020
U had quite the head start there buddy. I took it on 20 days ffs. I will not be making weight lol.

— Justin Gaethje 🇺🇸 (@Justin_Gaethje) April 14, 2020
Ferguson had previously outlined that he was going to make weight for this weekend's fight despite it not actually taking place and challenged Gaethje to do the same — an offer which was knocked back by 'The Highlight' due to him taking the original bout on short notice.
It seems, provided the UFC don't receive any further knock-backs to their May 9 event, that Gaethje will have another three weeks or so to prepare for what will be the highest profile fight of his career.
Comments
comments