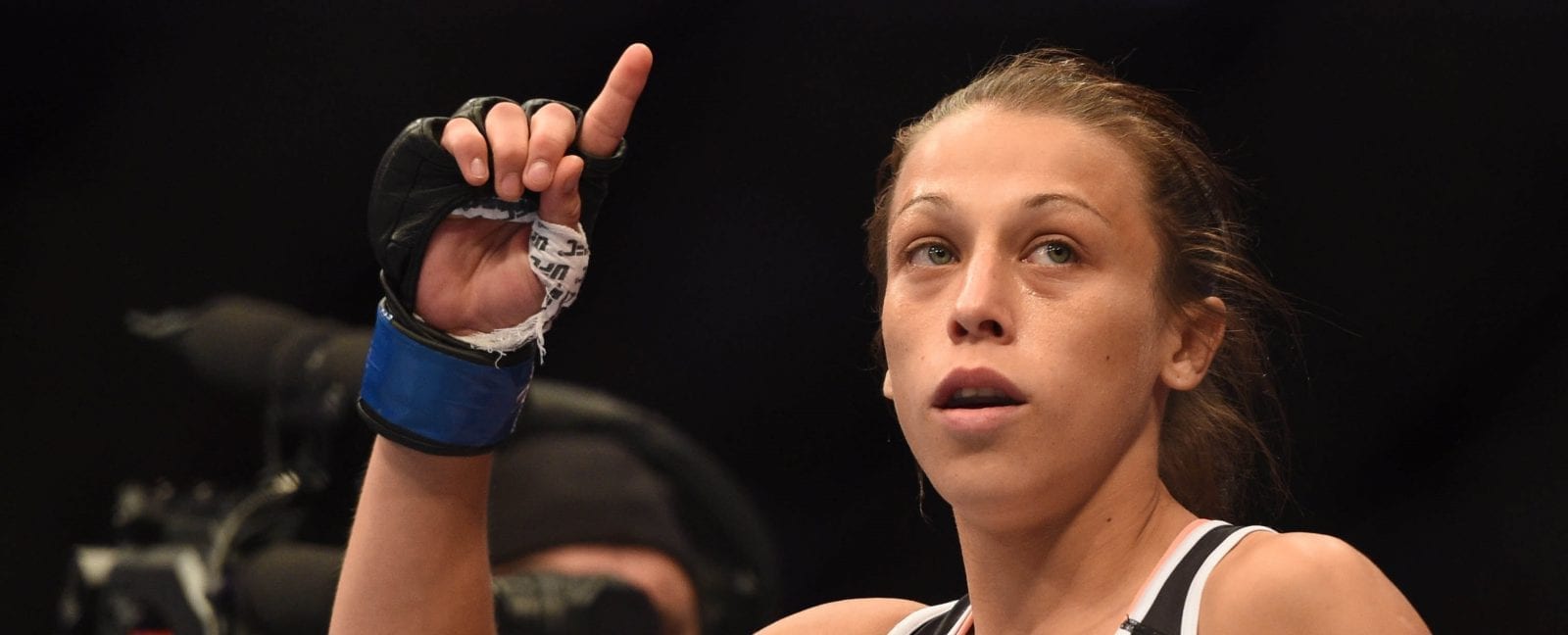 On two occasions this year, Valentina Shevchenko has been ready to fight for a UFC world title, and on two occasions she has been in the hours prior that her champion opponent wouldn't be able to do the same.
Last Friday at the UFC 228 weigh-ins, the news broke that Nicco Montano had been hospitalised after issues with her weight cut. So, as was the way with UFC 213 when Amanda Nunes pulled out from a title fight with her, Shevchenko was left without a contest once again.
In the immediate aftermath, UFC president Dana White revealed that Montano had been stripped of the world title and the UFC women's flyweight belt was to be left vacant until Shevchenko could be offered an alternative opponent.
Immediately, talk turned to former strawweight champion Joanna Jedrzejczyk, with whom Shevchenko has fought previously under Muay Thai rules.
"We already have our history with Joanna in Muay Thai and we can start our history in MMA," Why not?" Shevchenko said, speaking on The Ariel Helwani MMA Show. "Why don't we do this fight? All the fans want to see this fight.
"The division has to move, the division has to fight and the belt has to be in play. The fight for the belt has to happen before the end of the year. I will gladly fight Joanna because she's a real professional fighter."
Regardless of who the opponent is, however, Shevchenko has prepared enough this year to know that whoever the UFC match her up with, she'll be good to go.
"I'm ready for anyone," she said. "It doesn't matter who it will be. If you are ready, you are ready."
Comments
comments