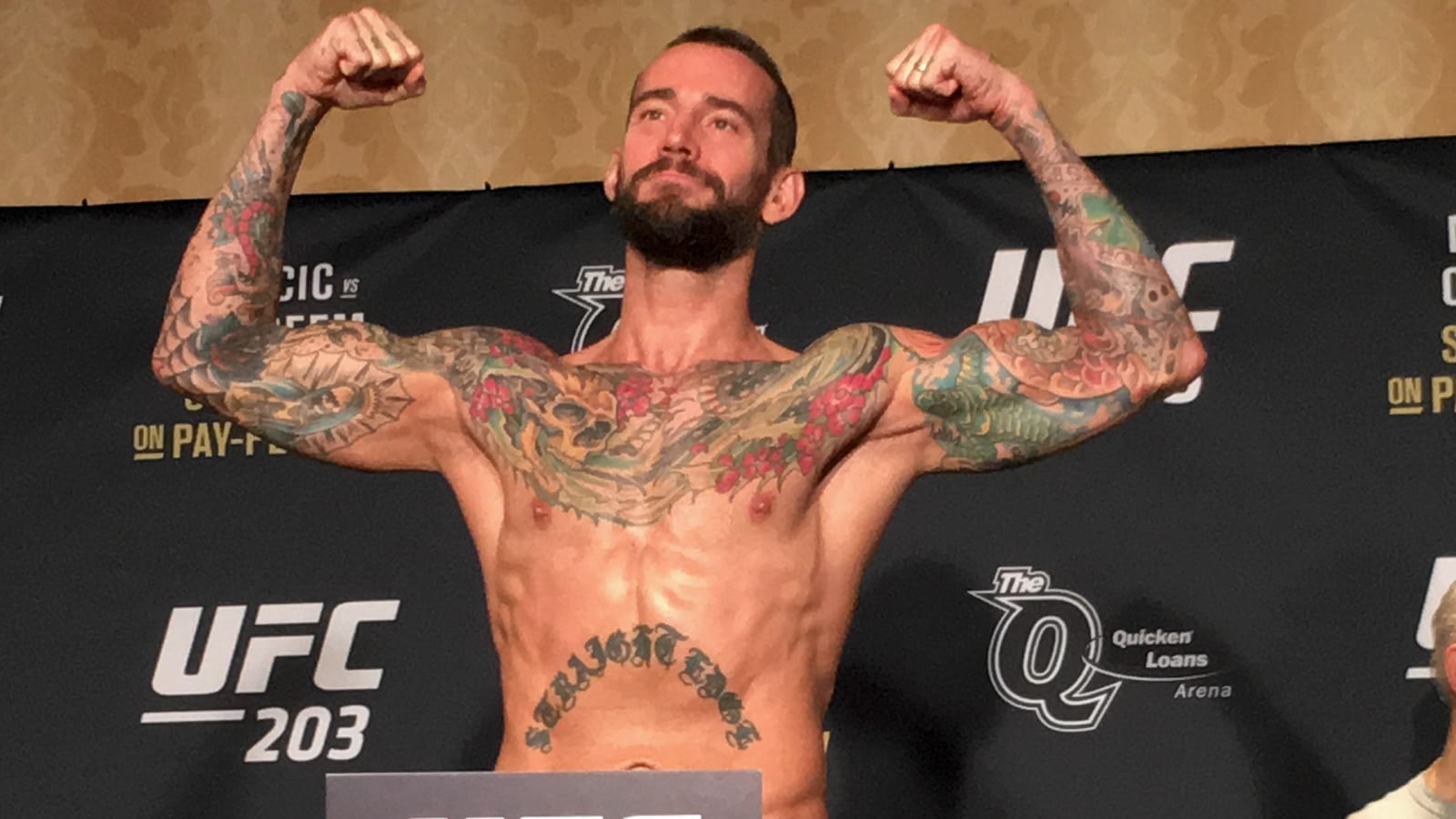 CM Punk is refusing to rule out a return to mixed martial arts.
The former professional wrestler has been keeping a low profile in the MMA world since his loss to Mike Jackson at UFC 225, instead turning his focus to acting and presenting work. But despite his busy schedule, and his 0-2 record as a professional fighter, Punk (real name Phil Brooks) says there is still a chance he straps on the 4oz gloves once again.
"I won't rule it out," Punk said, speaking on The Ariel Helwani Show. "The door is open. I'm taking opportunities as they come. And if there's a deadline it's probably before the end of the year, but like I said, I've been talking to Duke [Roufus], and he's just like, 'Let me know whether you're coming back and we'll talk about your future'. So that's my plan, is to talk to him."
After his loss to Jackson, UFC president Dana White had told the media he felt Punk should probably look to retire from fighting, safe in the knowledge he'd tried his hand at a passion. Those comments would likely indicate there are no more opportunities in the top promotion of MMA, meaning should Punk want to compete again, he'd need to do so outside the UFC.
Certainly, with him being open to a return, it's not something he's ruling out — or in.
"I don't think it's UFC or bust," Punk said. "I'm definitely in a weird position, you know what I mean? There's other places out there but would I go, should I go? Deserves got nothing to do with it. I still look at it like the world's my oyster. I'm fortunate enough to kinda pick and choose. I'd be the first to admit — you know me, I'm brutally honest — probably doesn't make a lot of sense for me to fight in the UFC again. We'll have to wait and see what happens."
Comments
comments