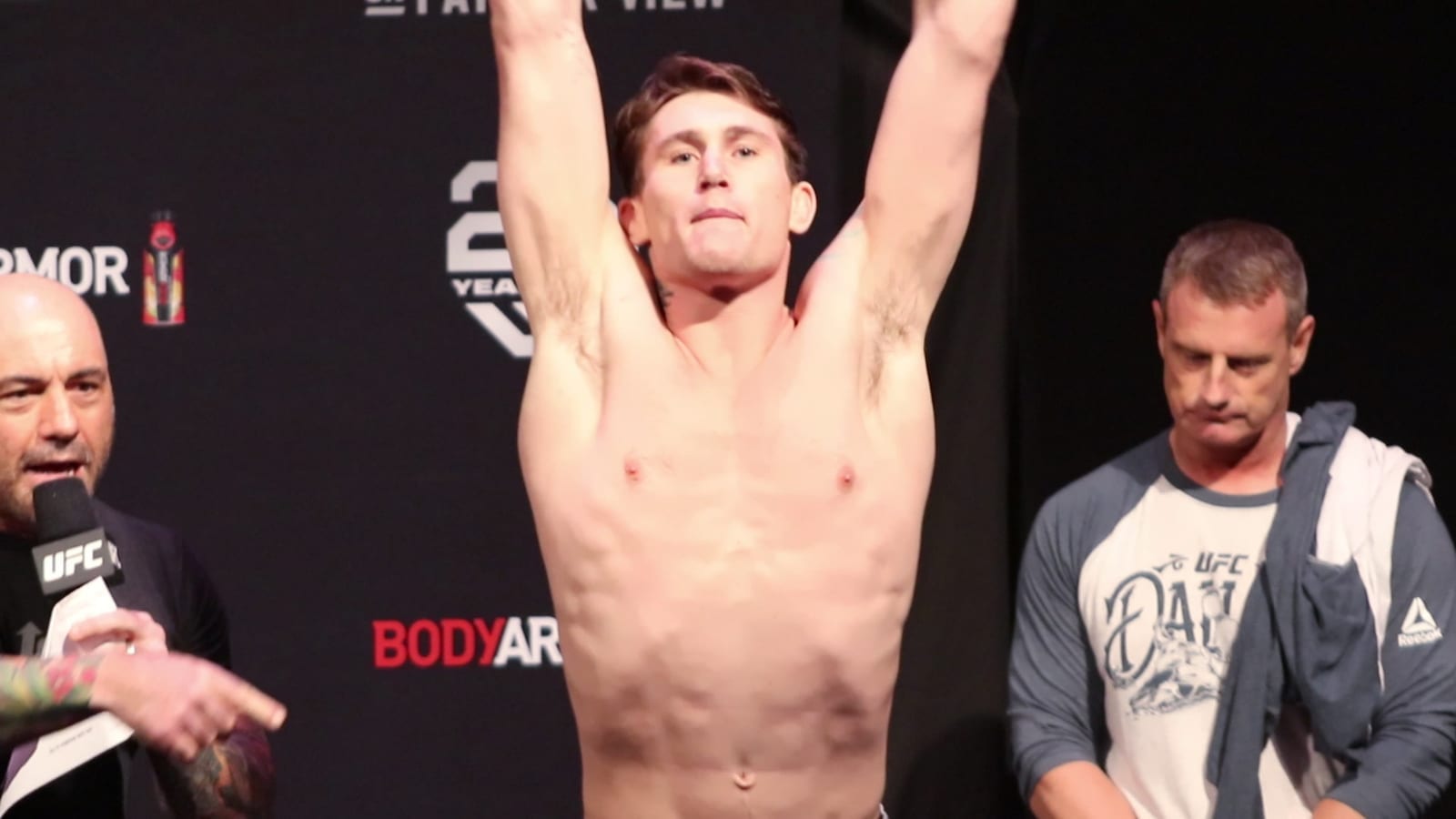 When Darren Till left the cage at UFC 228, he did so a disappointed and defeated individual.
Fighting for a world title for the first time in the UFC, Till lost emphatically to the welterweight champion Tyron Woodley, tapping to a D'arce choke in the second round after being dropped and beaten for a prolonged period. Despite the loss, however, Till came to speak to the media after his fight, and after acknowledging his sadness, refused to be cowed by the loss.
"It just hurts because I got there, I was nearly there to do what I set out to do, get that belt and be the greatest," Till said. "I am still gonna be the greatest, I know that. I just spoke to Woodley backstage and he's lost. Jon Jones has lost. Georges St-Pierre has lost.
"All the greats have lost. That's my first loss tonight and just right now I'm still okay, but I'm just upset. There's no sugarcoating it."
"A loss has to come to everyone I believe, no matter what you do," he continued. "There is certain people that do get away with that — Floyd Mayweather, some other guys that get away without that loss. I've lost very few times in my life. You didn't know me before MMA. I lost three times, I actually lost for a world title in Canada and that was just horrible for me. It's one of them things, I'll face it head on. It's all ups since I made my comeback next year, you've got to remember I only came back last year after an 18-month layoff. Fought in Sweden, Rotterdam, Poland, and then I fought in Liverpool, and now Texas. It's been a ride for me. The losses came tonight.
"Listen, there will probably be another loss. But as I say, I am still going to be the greatest fighter of all time, I know I am. This doesn't change anything. It's just I can't lie to you right now. I'm upset, I'm broken. I'm hurt tonight, I'm a hurt person."
Comments
comments