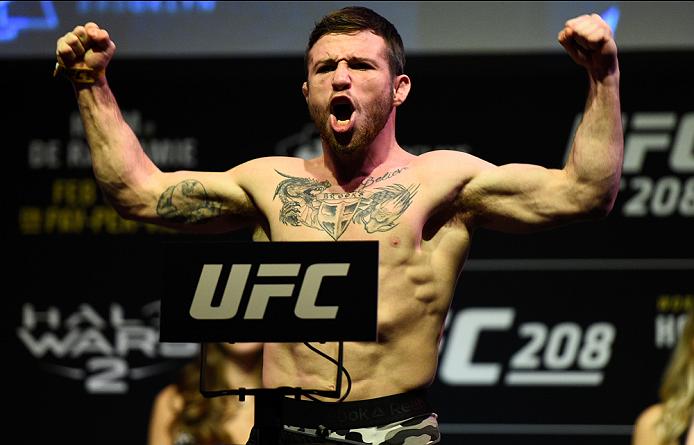 Ah, that glamorous world of professional prizefighting.
Jarred Brooks, who took a fight with Roberto Sanchez at just five days' notice at UFC 228, made the most of his opportunity in Dallas on Saturday night, earning a split decision win to take his career record to 14-2.
However, his body let him know full well that he wasn't in pristine fighting shape immediately after the bout, as he wound up puking his guts up into a BODYARMOR bucket in the dressing room, and then promptly passing out.
"I stood up and all of a sudden I just lost consciousness," said to the media following his victory.
"I think it was from puking. I puked in like those big buckets that I gave you, those BODYARMOR buckets. I puked about half that bucket full and all of a sudden I got back up, and yeah I passed out. I got my big manager, he's about 250 pounds, he lifted me over his head and to the doctor and that's pretty much how it ended.
"I was just a little bit out of shape," Brooks added. "When I'm in shape for a fight and I'm not slamming myself on my head, I come out and I look like a world champion. Tonight I didn't, but I got the win and that's all that matters. I get to renegotiate my contract and I get to get tougher fights. And I'm ready for those tougher fights and I'm ready to get in shape and fight whoever is in the flyweight division."
Comments
comments