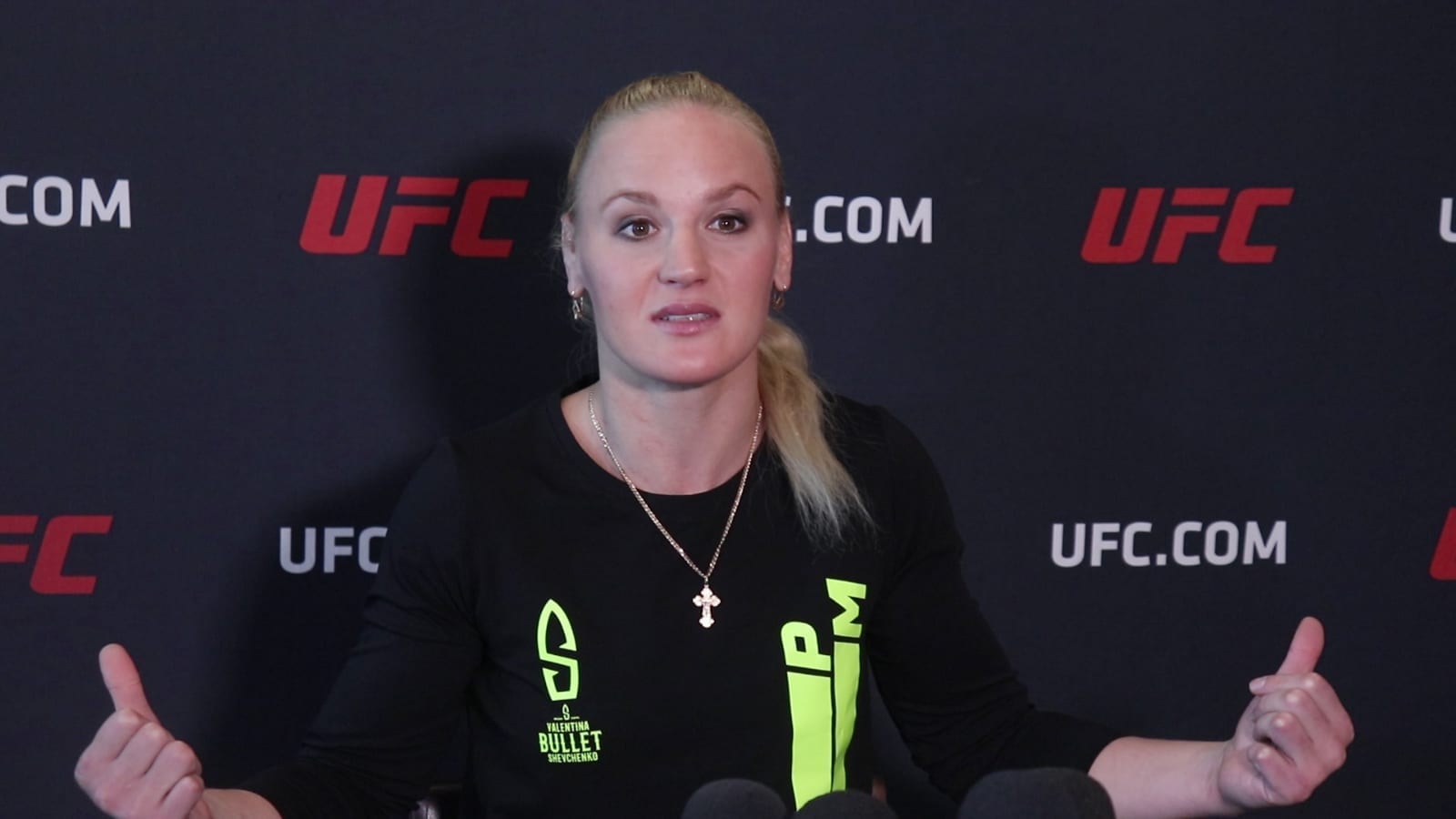 When Roxanne Modaferri defeated Maycee Barber at UFC 246, she did so as one of the starkest underdogs on the card.
Modaferri handled Barber over the course of 15 minutes, during which Barber suffered an ACL tear, something she's gone on to cite as the cause of her defeat. In the eyes of Valentina Shevchenko, the flyweight champion, in actuality the result was no surprise, and any idea Barber can point to her ACL as a fight altering moment should be put to bed.
"It was not any kind of surprise that Roxanne was gonna be the winner in this fight," Shevchenko said, speaking to theScore. "People [said] Maycee Barber will stop her? No way. [Modaferri's] been in this game for a long time. People can say injury whatever, but first round it was the same. Strikes – even the strikes from Roxanne was like 10 strikes to zero for Maycee.
"No doubt, it would be the same result," she continued. "Like the first round, it was total domination by Roxanne – by strikes, then by grappling. It would be the same three rounds. It's not the injury that was a major factor."
As champion, Shevchenko is used to challengers making grandiose and bold statements, and believes Barber's current trend of making declarations about her future is just bluster designed to make her feel more comfortable.
"If you're not feeling confident, you are starting to speak about yourself like this," Shevchenko said. "But real, strong fighters that really [say] something, they will never say these things about themselves. The people will say, the fans will say. But not themselves."
Comments
comments