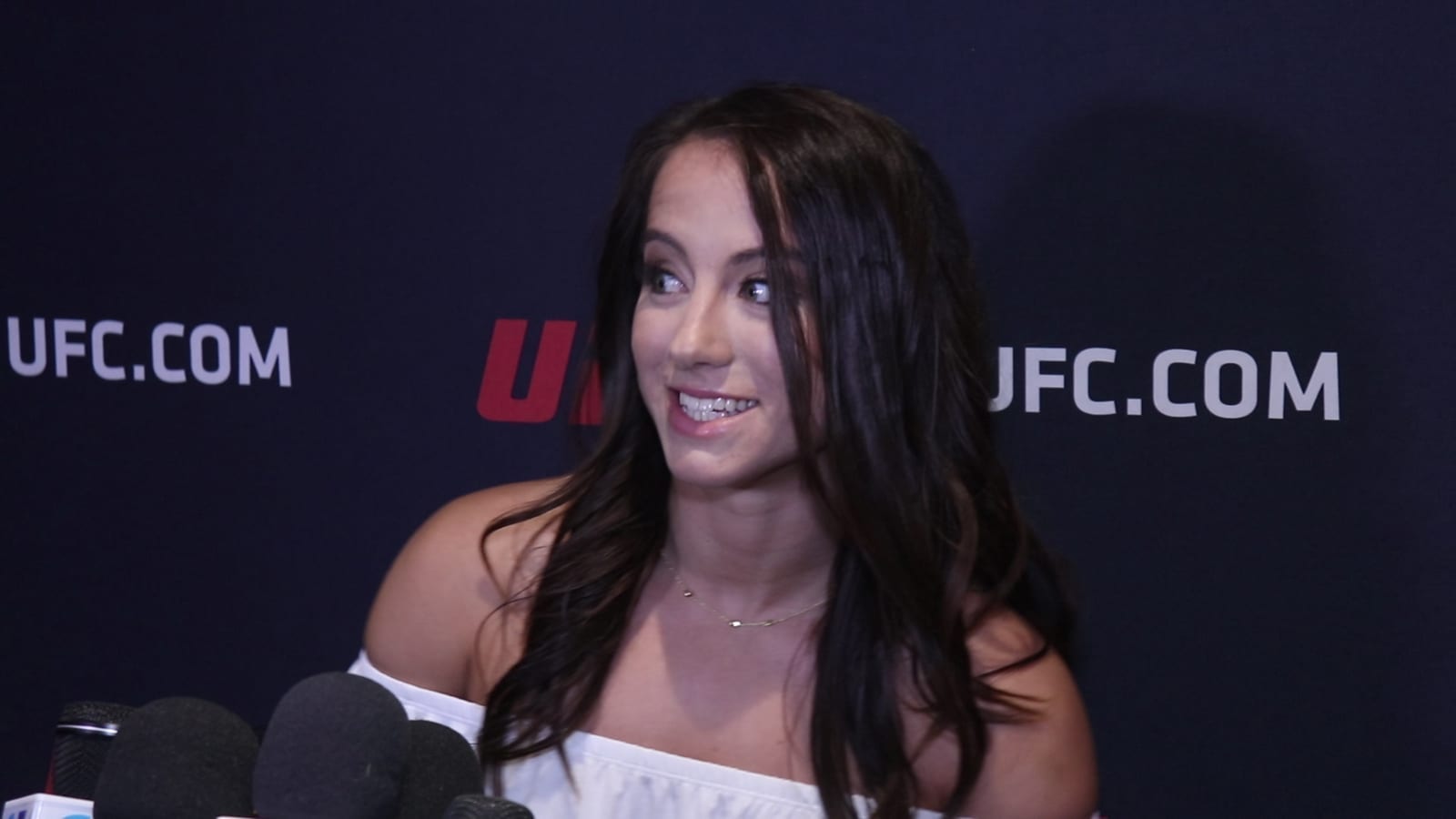 Maycee Barber's route to a UFC title shot hit a fork in the road at UFC 246 a couple of weekends ago.
The 21-year-old flyweight, who was discovered via the Dana White's Contender Series television program, had wracked off three official UFC wins on the trot (all of them by finish) but couldn't get past experienced veteran Roxanne Modaferri in Las Vegas. The performance was no doubt hampered by a torn ACL she suffered midway through the fight, but in a statement to MMA Fighting she outlined how the loss isn't the end of her dreams. Rather, it is the addition of more of them.
"The loss has not shifted my goals in the sport at all," Barber said. "It has added more goals to the pre-existing ones. I'm still gonna be the youngest champion in UFC history."
To do that, Barber says that she knows further athletic challenges are coming once she returns to fitness, which she hopes will come in late 2020. Modaferri, her conqueror a couple of weeks ago, could be one of them.
"Roxanne is a phenomenal competitor, so I don't doubt she will still be taking care of her business," Barber continued. "She and I will cross again, and I'll have the opportunity to prove to everyone what my team and myself already know."
As for the injury itself, Barber admits that it is a strange feeling in the cage when your body won't react as your brain instructs it to.
"I realised that the muscles surrounding my knee were starting to want to protect it," she said. "Round two started, and I realised the pain had gotten worse (and the) instability had gotten greater. I don't remember a lot, but I remember being slow and seeing her jab come and wanting to step back. With that half a second extra of thinking, she caught me with the jab. I still stepped back, but my leg wasn't there. The stability had left me.
"I couldn't connect to my brain to my leg."
When those issues are corrected by the passage of time, Barber says she is excited for the next stage of her career and appreciates every element of the sport she has chosen as her professional career.
"This sh*t sucks," she said. "What a life, and I wouldn't go back and change a single thing. Losses happen, injuries are real, and champions overcome all. I'll be back and better than before. This is the life I chose, and I want to live every part of it."
Comments
comments