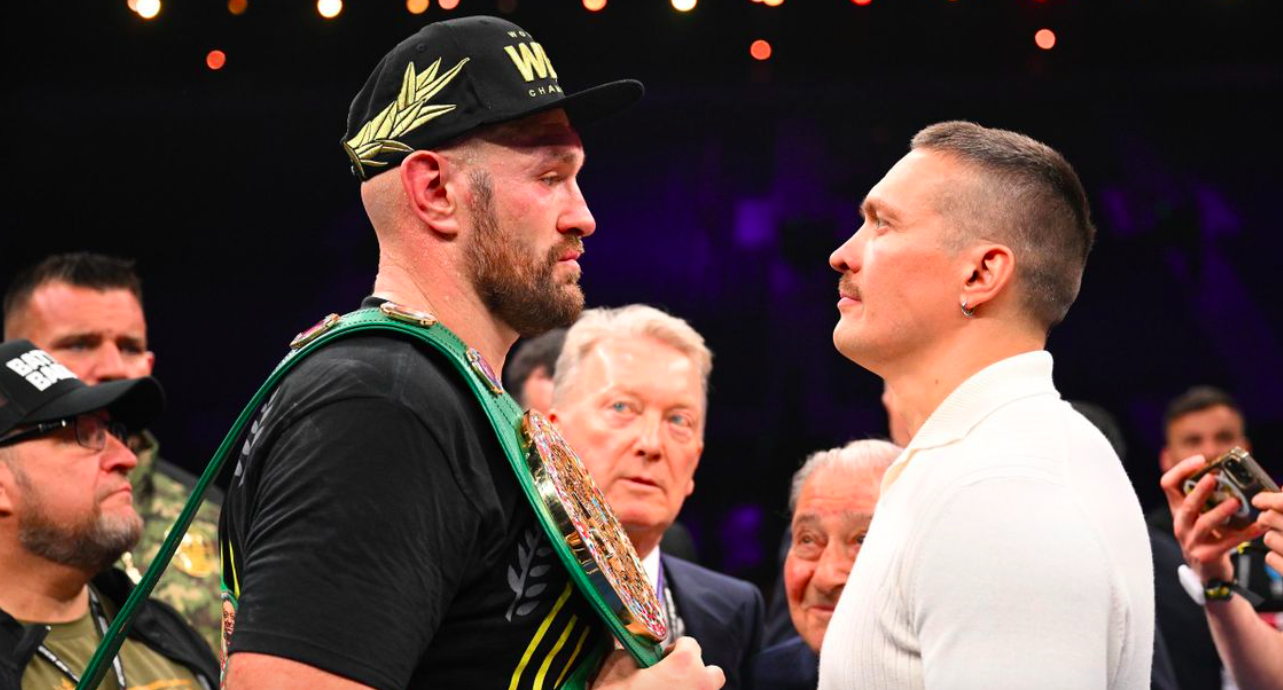 Oh, how the narrative around the proposed Tyson Fury vs. Oleksandr Usyk fight has changed in the past few days.
It was only four or five days ago that it was being suggested that world's top two heavyweight boxers were going to box on December 23rd to see, once and for all, who the top dog in this current generation is. But then Francis Ngannou showed up, and shoved a significant spanner in the works when he dropped and nearly out-pointed Fury last Saturday night in Saudi Arabia in what most outside of Ngannou's camp thought was going to be little more than a formality.
And amid reports that the Fury-Usyk bout looks set to go down at a date not-yet-confirmed in February, Usyk's team has expressed concerns that the would have preferred to face the all-conquering version of Fury rather that this latest iteration of the 'Gypsy King.'
"[Waiting until next year] is not something that we agreed for, but if he is really injured, what can we do? This is number one, and number two – we would not like to beat Saturday night's version of Fury," Usyk's promotoer, Alex Krassyuk, told talkSPORT.
"It brings no benefit and no credit if you beat up a man like that," he added. "We want Fury to be in his best shape ever. Because we are thinking not just about the belt, we try to create history. It has to be spectacular."
Krassyuk had previously suggested that Fury should vacate his WBC title if he is unable to make the December 23rd date. Asked about that, he said that it would make logistical sense since Fury will not have defended the title for well over a year by the time an Usyk fight comes around — but explained that Fury's profile makes the wait worthwhile.
"Why not?" he said. "Listen, Fury had to vacate the belt a couple years ago, but we know how this business works.
However, he conceded: "We need him. We need big personalities in boxing. He's bringing a lot of attention to our sport. No matter how positive or negative the character is, we all benefit from this."
Comments
comments