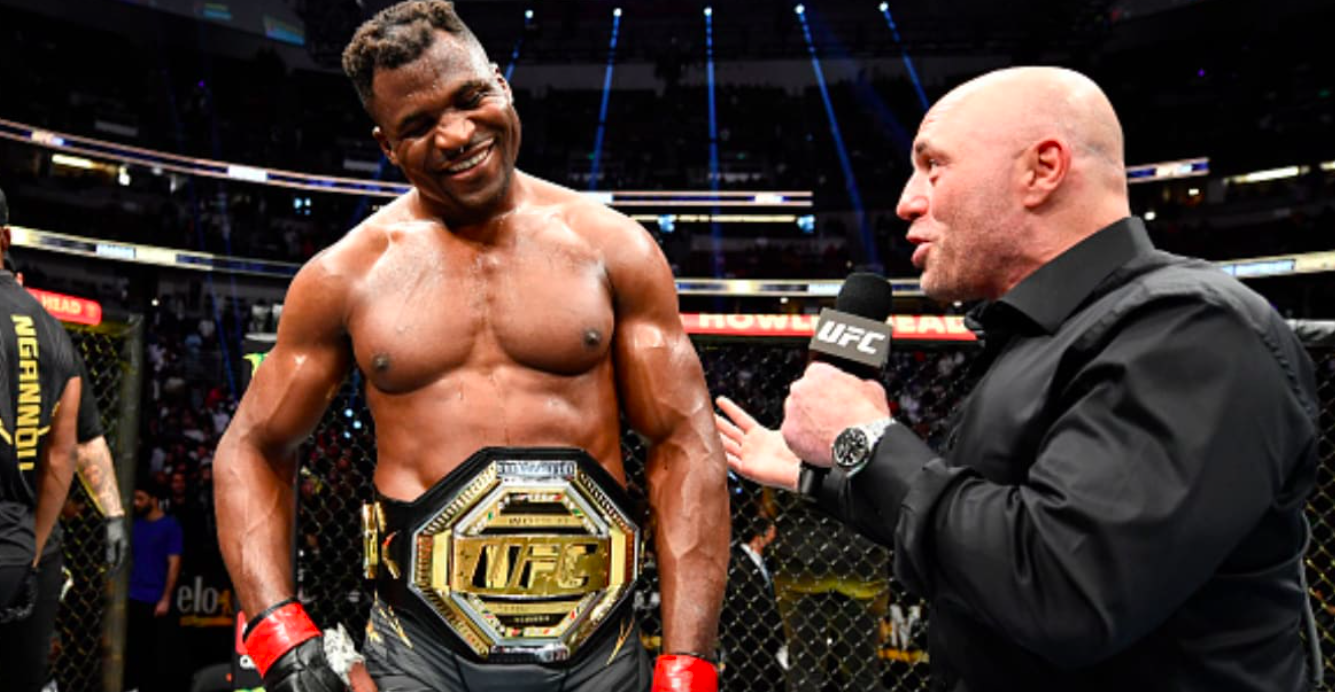 You can add Joe Rogan's name to the list of people who think Francis Ngannou did enough to beat Tyson Fury on Saturday night.
This time last week, who would have predicted that the communities of both boxing and MMA would be feverishly discussing if Tyson Fury deserved to take a close, split decision win over Ngannou in what was the former UFC champion's first ever bout in professional boxing — but here we are.
Several fighters, such as Carl Froch, Carl Frampton and others have fallen on the side of Ngannou, while many others, including the likes of Teddy Atlas, say that Fury just about did enough to jab his way to a decision win after being dropped in the third round by an Ngannou left-hook.
But as far as Joe Rogan is concerned, there was only one rightful victor.
"Francis Ngannou had never had a boxing match ever in his life, had zero boxing matches, but he was the UFC heavyweight champion, knocked down Tyson Fury in the third round, beat him up in the eighth round," Rogan said on Tuesday on his podcast to his guest, the South African businessman Elon Musk, as noted by MMA Junkie.
"Most people, including me, thought he should've won the decision — including most boxers, most boxing pundits. He lost by one point on one judge's scorecard. He won on one judge's scorecard, and another judge, who should go to jail, had it 96-93 for Tyson Fury, which is f*cking outrageous.
"We thought [Tyson] was going to run him over because he's the boxing heavyweight champion," Rogan added. "'There's no way this guy can box with me.' He even said at the beginning of the fight, 'It's time to go to school,' and then Francis said at the end of the fight, 'You are a sh*tty professor.'"
Comments
comments