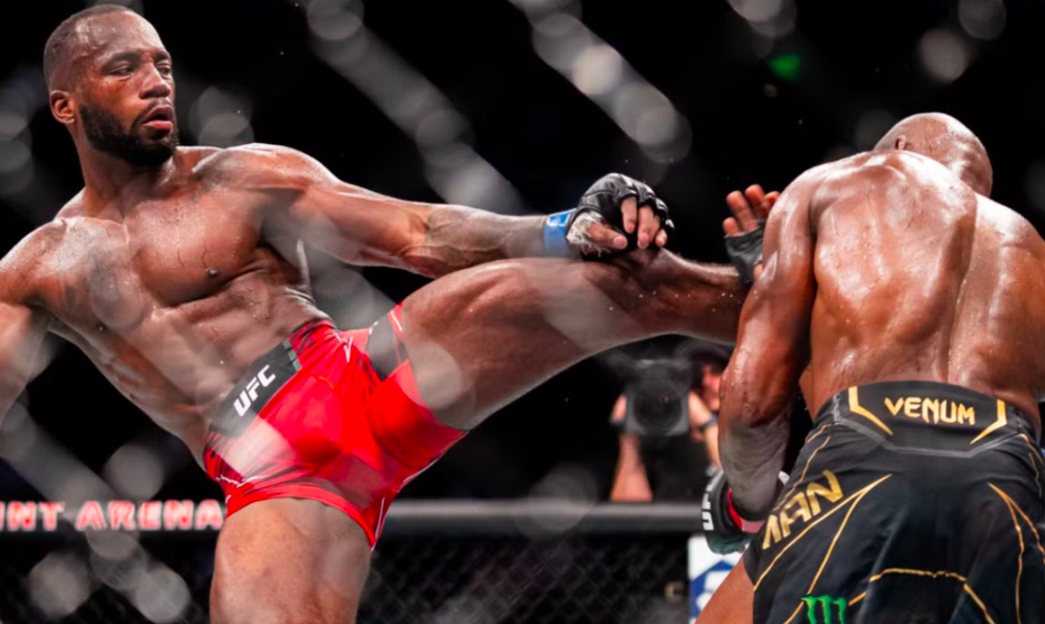 Kamaru Usman believes he has seen enough from Leon Edwards in the near 40-minutes they have shared in the cage to know what to expect when they meet for a third time in the UFC's return to London this weekend.
Usman was close to recording what would have been a seventh consecutive welterweight title bout victory last August before Edwards landed what is generally considered to have been a 'Hail Mary' left high kick knockout shot, which sent Usman cascading to the canvas at the title belt back with Edwards to Birmingham.
But the evidence from that fight where, save for the first and fifth rounds he was on top throughout, leads him to believe that Edwards won't score a repeat win when the meet this weekend in the UFC 286 main even in London's O2 Arena.
"All these people or all these fighters have all this tape to watch and study and try to defeat you with what they've studied," Usman told Morning Kombat, via MMA Fighting, of the upcoming bout. "If they're able to do that, if they have the ability to study your tape and go out there and shut everything and do that, they're the better fighter. They deserve to be champion anyways. You can't stop it. If they have the ability to trump what they see on tape, they're the better fighter anyways.
"Now, the problem is, you can watch as much tape as you want to. A lot of people can see me and say, 'Oh, wow, he has a decent gas tank.' But until you are locked in that cage with me and you actually feel that, you have no idea. This individual has felt it twice, and he has melted twice. He's shown me nothing to let me believe he's a better mixed martial artist than I am — besides one Hail Mary in the fifth round."
Usman, though, maintains that the dramatic world title defeat hasn't left many echoes, despite the concussive nature of the knockout shot.
"On the ride to the hospital that night, I was already over it," he opined. "When you feel that sense of relief, it's just like all the expectations, all the this, and all of this … You just hear it all quiet down. It makes the sport fun for me. The sport wasn't necessarily as fun with all the noise. I love the position that I ascended to and I appreciate it because I know that's what comes when you really put in the work like I did over the years. But it wasn't necessarily as fun as the journey."
Comments
comments