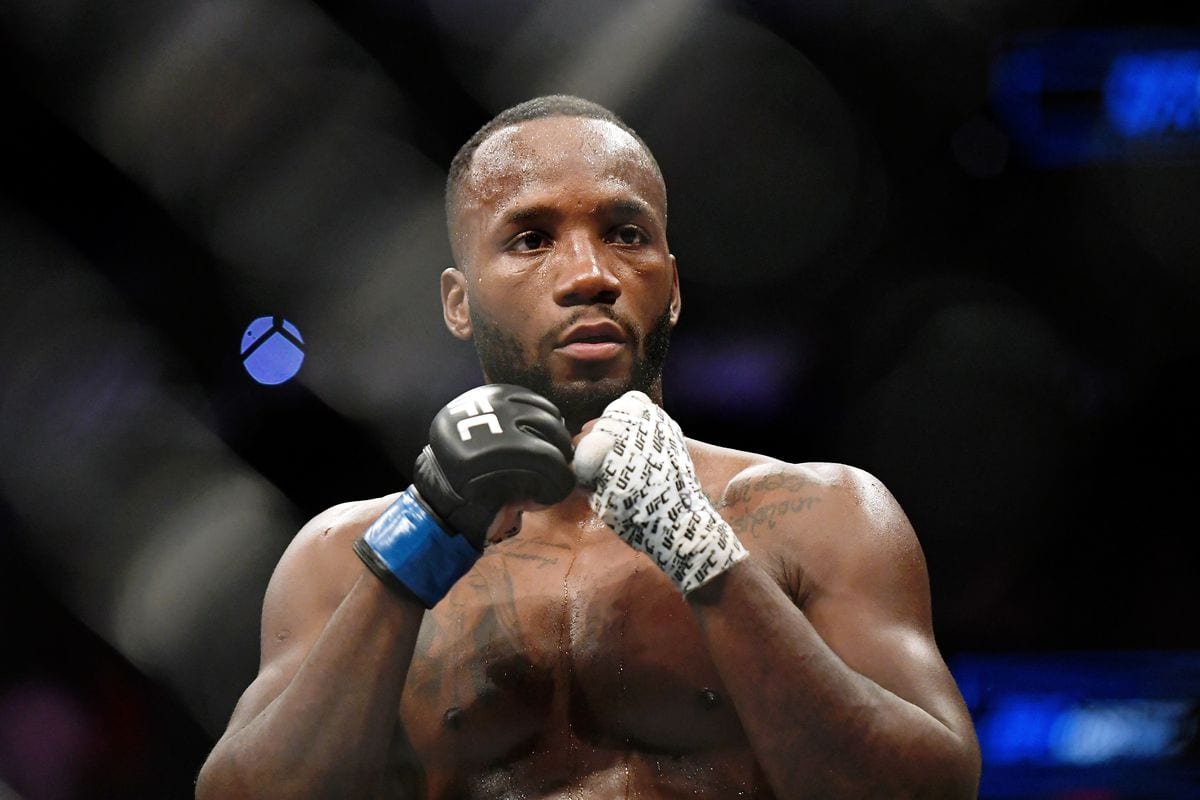 New UFC welterweight champion Leon Edwards isn't shying away from giving Kamaru Usman an opportunity to reclaim the 170-pound title.
Edwards handed Usman the first defeat of his UFC career when he scored a sensational high kick victory with less than a minute remaining the final round of their UFC 278 main event — a fight in which Edwards was losing on the scorecards after a bright start in which he took Usman to the canvas, mounted him and took his back.
And after Usman offered rematches to the likes of Colby Covington, Jorge Masvidal and Edwards himself, the Briton says that he is more than happy to return the favour.
"I think Usman is deserving of the trilogy," Edwards announced on the Jim Rome Show, via MMA Junkie.  "I would love to have it back in the U.K. Wembley would be good. The O2 would be good in London. I would love to give him the rematch, run it back, and let's settle the score."
Edwards' win has proved to be a shot in the arm for a welterweight division dominated by Usman in recent years. Khamzat Chimaev will, Dana White says, earn a title bout of his own if he defeats Nate Diaz next month, while the likes of Covington and Masvidal will are also back in play at the summit of the division now that there's a new champion not named Usman.
Edwards and Masvidal obviously have a baked-in rivalry given the clash which occurred backstage in London in 2019, though now that he sits in the driver's seat Edwards is content to let the Masvidal sit on the sidelines a while.
"He is on my list, but I think right now Jorge is on a two, three-fight losing streak," he said. "He needs to go out there and get some wins and make the fight make sense. That's a fight I think would be massive for the UFC and to get my revenge on him, I cannot wait."
Comments
comments