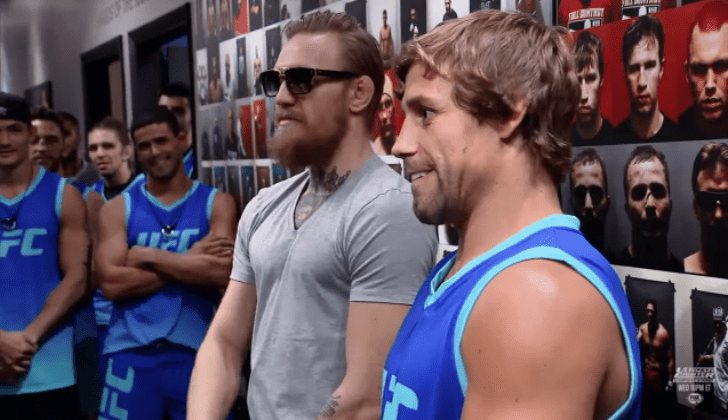 He may have put up plenty of resistance at the time, but it seems Urijah Faber has come to a revelation.
During his season coaching opposite Conor McGregor, Faber and the Irishman repeatedly came to verbal sparring over the future of bantamweight T.J. Dillashaw. Essentially, Faber stated that Dillashaw was going to forever represent his team — team Alpha Male — while McGregor claimed the youngster was not matching the loyalty Faber showed.
Now, after episode one of The Ultimate Fighter: Redemption, it seems Faber is starting to agree with McGregor.
After Dillashaw and Garbrandt got into a physical altercation on the show, Faber took to Instagram to post his feelings on the matter… and even went as far as thanking the UFC lightweight champion McGregor for opening his eyes.
"Sad to see my former friend [Dillashaw] lie about me on national television to save his reputation," Faber posted. "He knows there was no ultimatum, he got lured by money and [Duane Ludwig] your (sic)welcome for employing you, (when u were broke, down & out) for 1 year and 3 months – of the 14 yr existence of [Team Alpha Male] a team built with some of my closest friends, with blood, sweat, and tears. And thanks Duane for trying to warn me about TJ being sold off, once he won the belt (see the text on 3rd slide).
"Thank u [Conor McGregor] for seeing the future."
Comments
comments